Challenged Expedition
Submited Date :
26/08/2020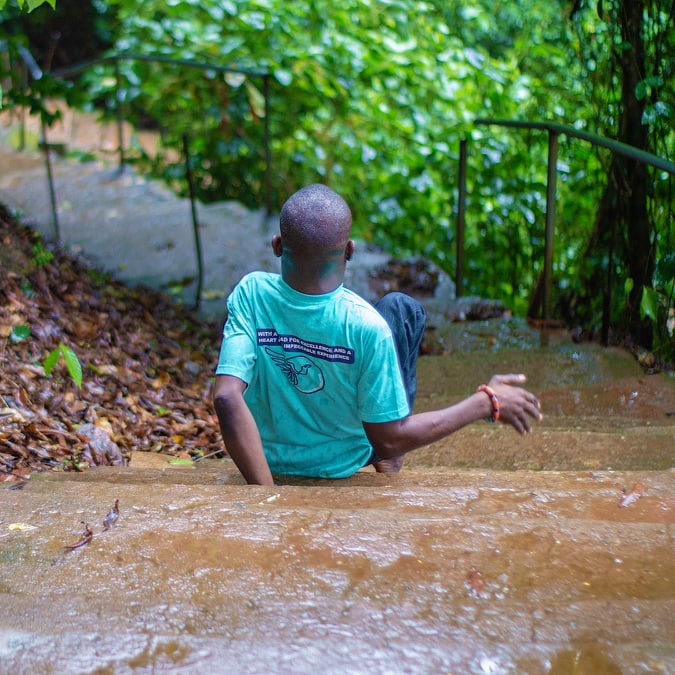 Promoting Inclusive Tourism in Ghana, Persons Living with Disabilities must be Seen, Heard and given Unique Opportunities through Participatory Innovations
A special interest field trip, sightseeing, excursion, adventure, outdoor recreation, leisure, pleasure, active and healthy living and lifestyle event. Which is planned, organized and hosted annually on United Nations World Tourism Organization (UNWTO) World Tourism Day, September 27.
This special interest event, is planned, organized and hosted by Kra Travel (Kra Integrated Solutions Ltd), an indigenous Ghanaian Private Sector Social Enterprise free of charge.
For one of the most vulnerable minority groups, who are often taken for granted segment within communities and society. And regrettably, are predominantly confined to the periphery of economic, political, public, social, cultural, community, societal, family and developmental structures in Ghana, Persons Living with Disabilities.
As part of the organization's activities and programs for celebrating World Tourism Day and its dynamic and holistic approach, efforts, contributions and/or solutions. Relative to helping to strengthen, promote and accelerate the achievement and maintenance SDG ten (10): Reduced Inequalities, nine (9): Industry, Innovation and Infrastructure and seventeen (17): Partnerships for the Goals.
And in support of, and complementary to promoting inclusive tourism, and the power of tourism as a formidable and dominant force for environmental, social, cultural, economic and humanitarian good, responsibility, purpose, values and impact creation in Ghana.
The initiative is aimed to create grassroots and broad based awareness, information dissemination, social/public education and sensitization. About the humiliating, agonizing, pathetic and detrimental public and private spaces, places, facilities, amenities, information, events and services particularly, tourist sites, attractions, locations and services accessibility. Other serious detrimental public, social, cultural, economic, developmental, political, human and minority rights challenges Persons Living with Disabilities in Ghana face.
To enable this event to achieve and maintain its desired grassroots and broad-based goals, objectives, targets and results. Kra Travel (Kra Integrated Solutions Ltd) is requesting for sponsorship, donations and/or any kind of support from both domestic and international organizations, institutions, ministries, departments, agencies, groups and individuals.
join