Alliances for Action: One Product. One Chef. One Origin
Submited Date :
02/07/2019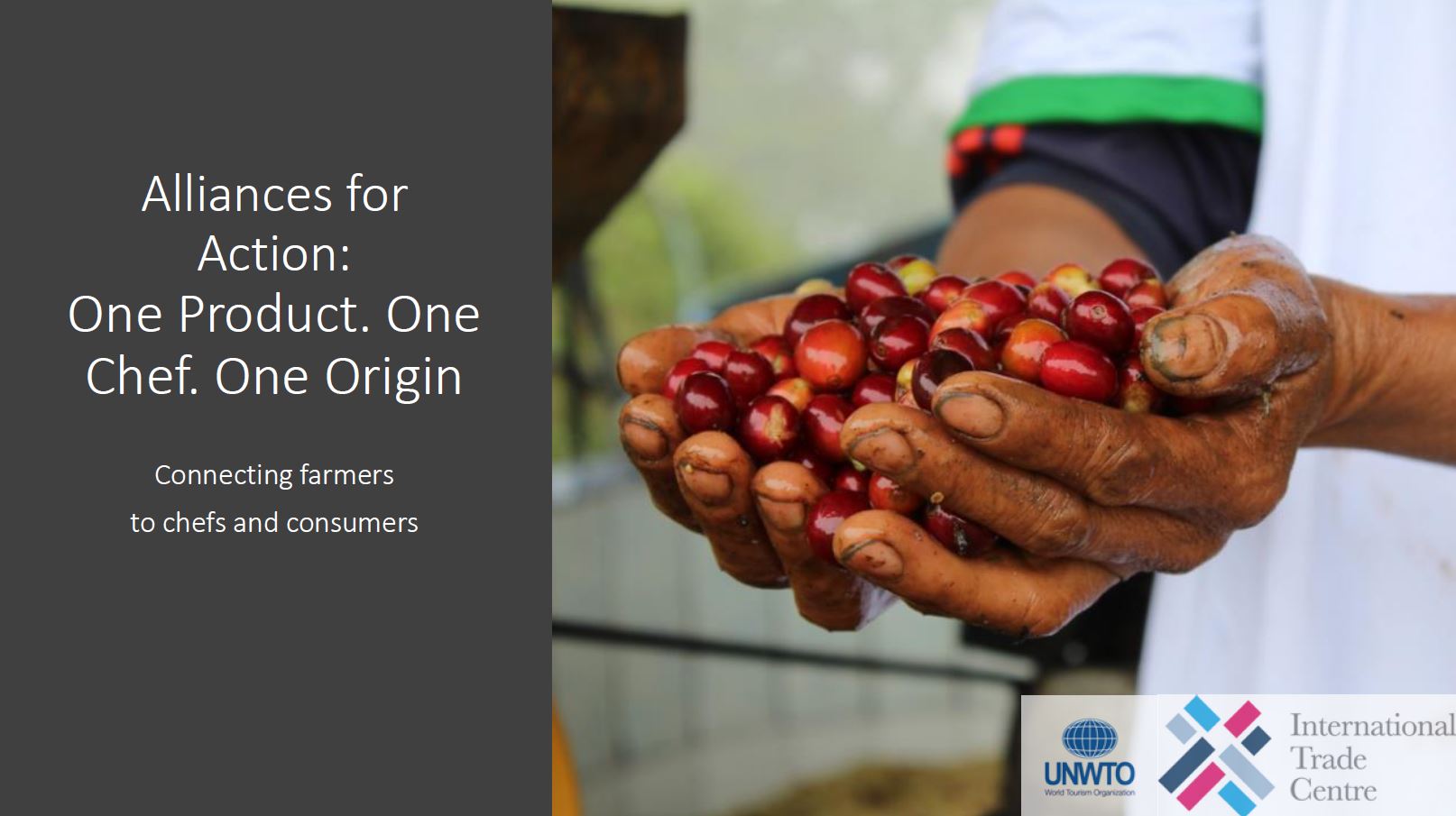 For more information on the project, please contact sdg17@unwto.org
Overall Objective
The overall objective of the project is to work with farmers and micro-entrepreneurs in developing countries and to connect them with top chefs, buyers, consumers and influencers alike in the food and tourism industries to generate value-added markets using native ingredients. This will be done through an innovative, inclusive and responsible business model that ensures quality, promotes the uniqueness of healthy food products, and generates inclusive impact and better income generation opportunities for farmers.