Chocolala: Taking advantage of community resources to make fine chocolates and artisan products and generating sustainable strategies.
Submited Date :
07/06/2022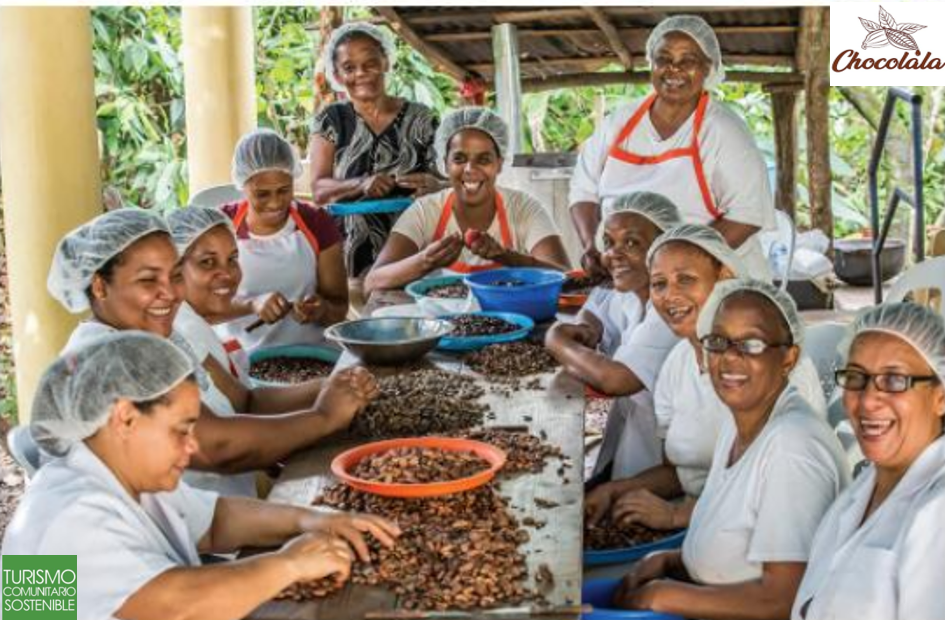 Chocolala Artisan Chocolate Factory is a society of women entrepreneurs from the community of Altamira, Puerto Plata province, in the north of the Dominican Republic, who emerged with the purpose of producing and marketing chocolates. This Women's Society was born from an Association of Mothers of Las Lajas Community who, motivated to achieve their economic autonomy to improve their quality of life, insert themselves into the local production chain and generate income to contribute to their families.
The formation and growth of this small company led by women has been thanks to the commitment and active involvement of its members, creating a vision of joint work and determining value-added actions that frame their products within an experience of collective work, responsible production, closing inequality gaps and the right to decent work and sustainable management.
Chocolala has generated good operating and management practices for its business, such as:
- Creation of a Cocoa experience and a Cocoa trail, managed from the objectives of Community-Based Sustainable Tourism. In this trail, the interpretation of the process of sowing, cultivation and relevance of cocoa is carried out. It has been created to publicize the value of the products. - Achieving more than 500 visits per month.
- Link with a national chain of supermarkets for the placement of their products.
- Legal constitution of the company: National registrations and certification with the FDA.
- Established measures with a gender perspective to contribute to closing existing inequality gaps between men and women.
- Creation of a diversity of craft products complementary to chocolate that enrich the tourist experiences within the factory.
- Established synergies with other tourism companies and complementary service companies in the tourism value chain Puerto Plata province.
- Operation based on healthy, safe and sustainable tourism based on a contingency plan for COVID 19.