Sustainable Management of Territorial Tourism: Jamao Ecotours
Submited Date :
10/06/2022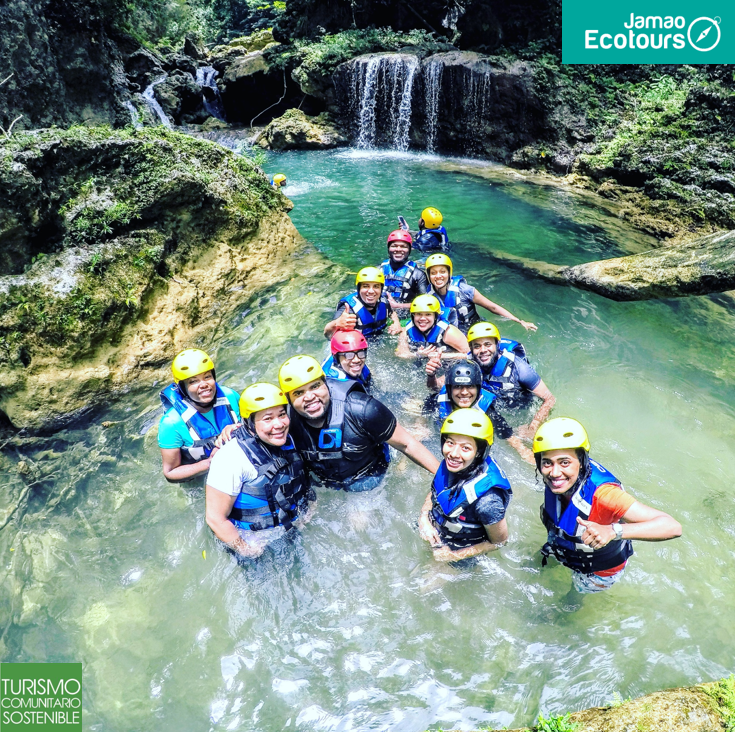 Jamao Eco Tours is a community company made up of 20 members (young people), who value natural wealth in favor of the local economy, it is the first receptive community-type tour operator in the Dominican Republic and is creating a community tourism destination in network. It is in charge of chaining tourist products and services to sell as excursion packages, which benefit more than 80 families in 9 communities of the town of Jamao al Norte.
This social business brings together young people and members from the communities of the Espaillat province, in the north of the country, who through the Espaillat Ecotourism Cluster with the support of the Sustainable Community Tourism Project and the concern of the Young people to generate sources of income for all the Community with the resources available in the locality. This community tour operator has been developed by establishing a management system based on community participation for decision-making, capacity building, productive chaining and service creation. In addition, equitable distribution of benefits, responsible use of the tangible and intangible heritage of the Community.
Within good sustainability practices:
-The sustainable management system covers environmental, social, cultural, economic, quality, human rights, health and safety aspects.
-The collaborators of Jamao Ecotours and the Community are continuously trained on issues of sustainable tourism, community development, digital promotion, soft skills.
-The group functions as a permanent overseer of the protection and conservation of the local fauna and flora.
-They have established a monitoring system for visitation and the purchase of local products.
-The company provides advice and support to the local service providers with which it relates, regarding the quality and sustainability of its services. In addition, they are recipients of groups of students and communities to exchange experiences. 70% of the profits are allocated to the Community