COVID-19 RELATED TRAVEL RESTRICTIONS – A GLOBAL REVIEW FOR TOURISM, 3rd REPORT
Submited Date :
28/05/2020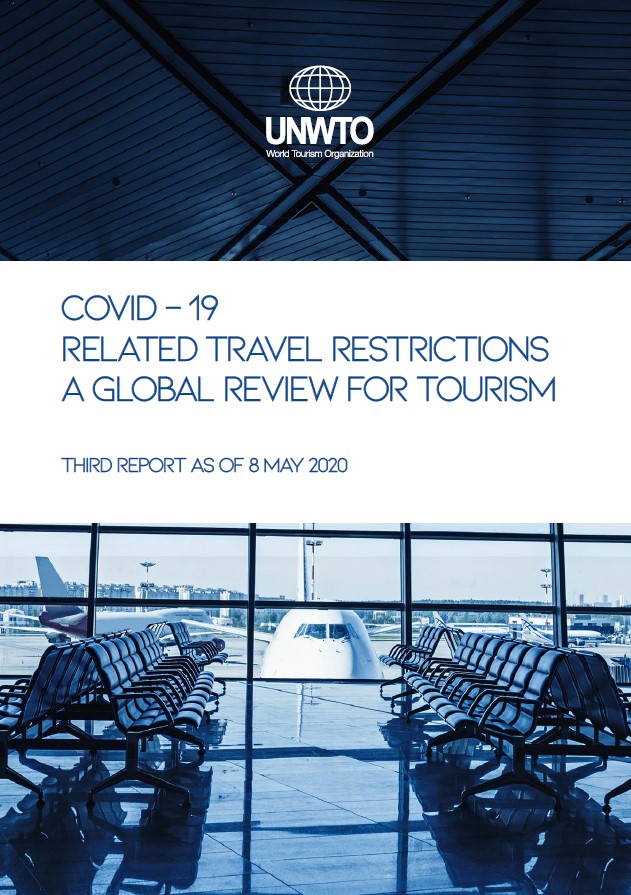 From the start of the crisis, the United Nations specialized agency for tourism has been tracking responses to the pandemic. This latest research shows that while discussions on possible first measures for lifting restrictions are underway, 100% of destinations worldwide still have COVID-19 related travel restrictions for international tourists in place.
Out of all 217 destinations worldwide, 156 (72%) have placed a complete stop on international tourism according to the data collected as of 27 April 2020. In 25% of destinations, restrictions have been in place for at least three months, while in 40% of destinations, restrictions were introduced at least two months ago. Most importantly, the research also found that no destination has so far lifted or eased travel restrictions.