COVID-19 RELATED TRAVEL RESTRICTIONS – A GLOBAL REVIEW FOR TOURISM, 5th REPORT
Submited Date :
23/06/2020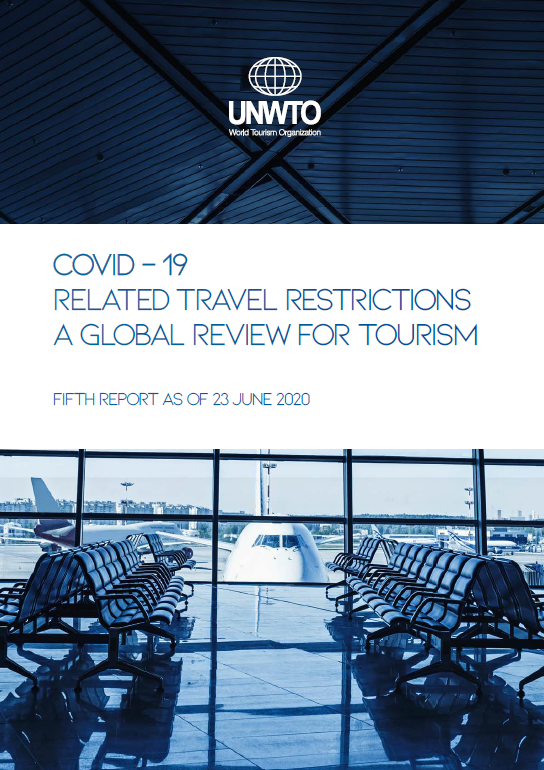 Restrictions on travel, introduced in response to the COVID-19 pandemic, are slowly being eased, allowing tourism to restart in a growing number of destinations. The latest research by the World Tourism Organization (UNWTO) shows that 22% of all destinations worldwide (48 destinations) have started to ease restrictions, with Europe leading the way. At the same time, however, 65% of all destinations worldwide (141 destinations) continue to have their borders completely closed to international tourism.
As the United Nations specialized agency for tourism, UNWTO has been monitoring responses to the pandemic since the start of the current crisis. This latest update, the fifth edition of COVID-19 Related Travel Restrictions: A Global Review for Tourism, shows that the sector is slowly restarting, though this restart is significantly more pronounced in some global regions.