COVID-19 RELATED TRAVEL RESTRICTIONS – A GLOBAL REVIEW FOR TOURISM, 6th REPORT
Submited Date :
30/07/2020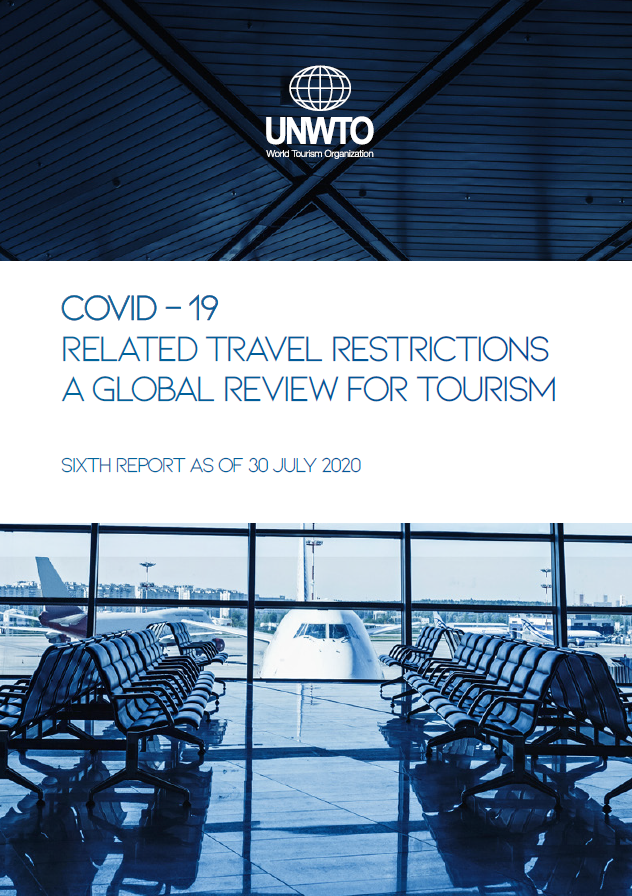 The responsible restart of tourism is underway around the world as growing numbers of destinations ease COVID-19 related travel restrictions and adapt to the new reality. According to the latest analysis from the World Tourism Organization (UNWTO), 40% of all destinations worldwide have now eased the restrictions they placed on international tourism in response to COVID-19.
The United Nations specialized agency for tourism has been monitoring global responses to the pandemic from the start of the crisis. This latest outlook, recorded on 19 July, is up from 22% of destinations that had eased restrictions on travel by 15 June and the 3% previously observed by 15 May. It confirms the trend of a slow but continuous adaptation and responsible restart of international tourism.