COVID-19 RELATED TRAVEL RESTRICTIONS – A GLOBAL REVIEW FOR TOURISM, 7th REPORT
Submited Date :
11/09/2020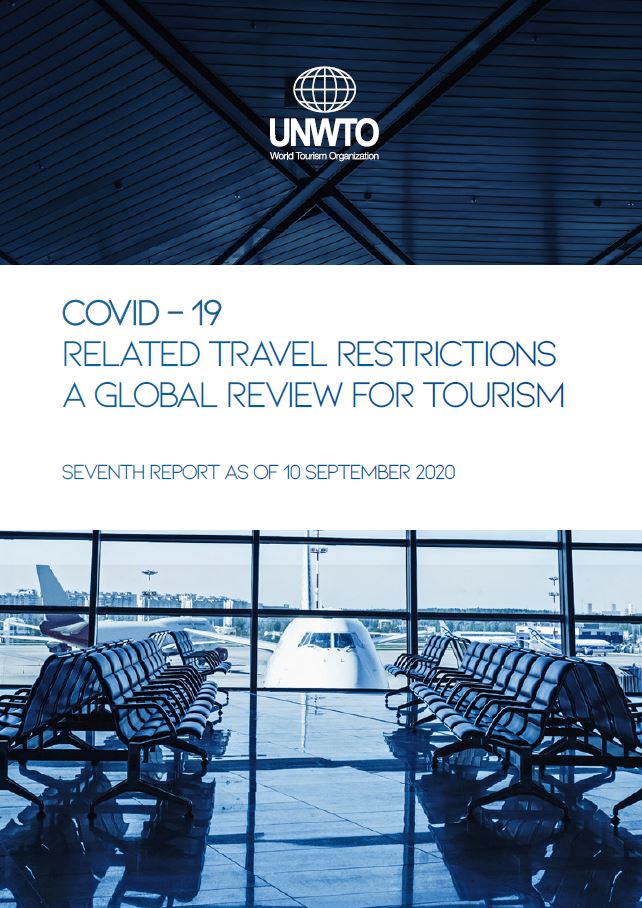 A majority of destinations around the world (53%) have now started easing travel restrictions introduced in response to the COVID-19 pandemic. Though many remain cautious in view of the development of the pandemic, the seventh edition of the UNWTO "COVID-19 Related Travel Restrictions: A Global Review for Tourism" confirms the ongoing trend towards the gradual restart of tourism.
Analysing restrictions up to 1 September, the research carried out by the United Nations specialized agency for tourism found that a total of 115 destinations (53% of all destinations worldwide) have eased travel restrictions, an increase of 28 since 19 July. Of these, two have lifted all restrictions, while the remaining 113 continue to have certain restrictive measures in place.