#greecefromhome
Submited Date :
06/04/2020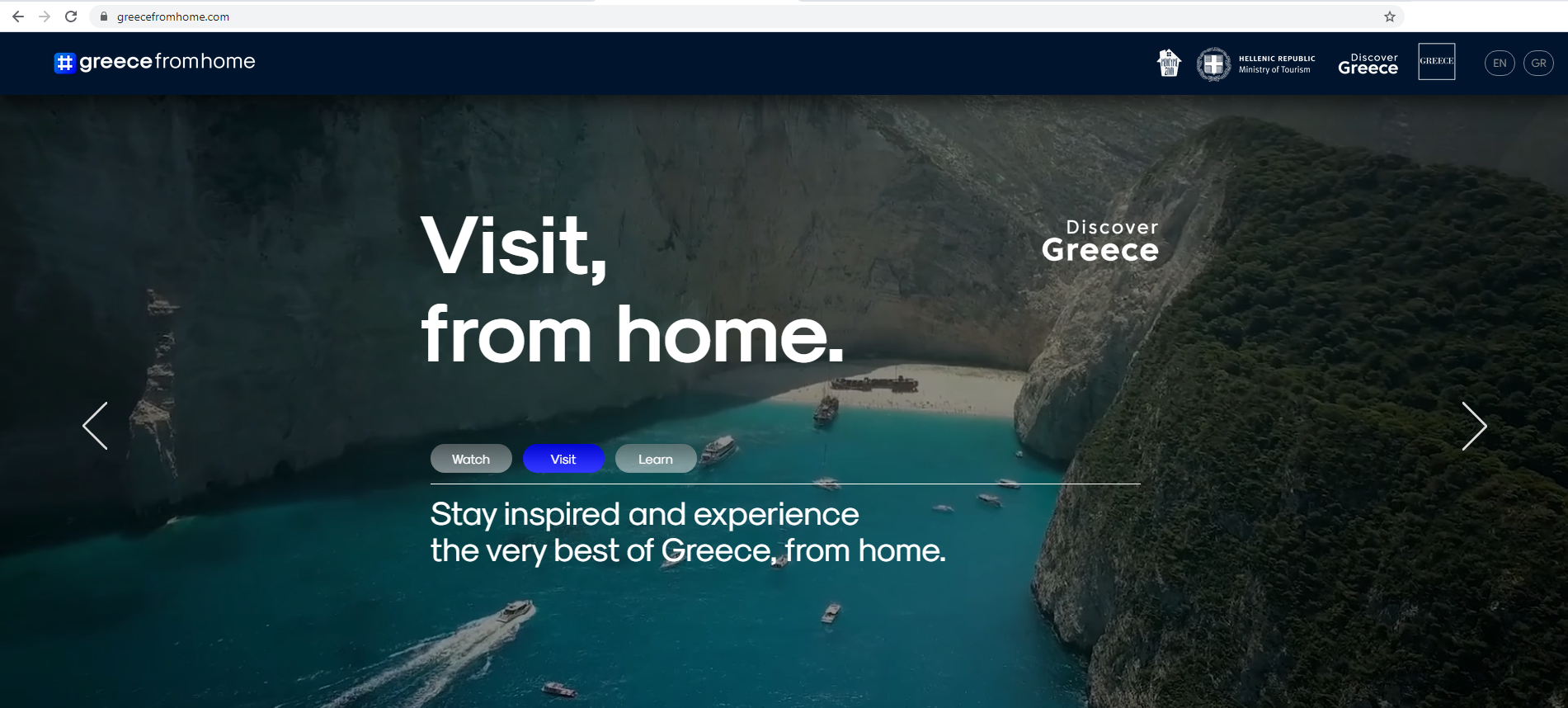 Image source: https://www.greecefromhome.com/
As we go through a period of unprecedented crisis with profound consequences for both Greek citizens and the economy, it is more crucial than ever to preserve above all the good of public health. The Ministry of Tourism, GNTO (Greek National Tourism Organisation) and all tourism agencies are joining the Greek government and fighting against the corona virus pandemic, promoting the only responsible option for the entire Greek society, the option to "stay home".
In parallel, the government and tourism agencies are directly reacting to the severe crisis caused by the Covid 19 virus in tourism and in continuation of the subsequent measures taken by the state to support the industry, together with the Ministry of Tourism, GNTO and Marketing Greece, create the online platform Greece From Home, an initiative to enhance the image of our country during the pandemic.
The Greece From Home initiative, with a key message "from home", has three main goals: to help people around the world stay in touch with Greek civilisation and our culture, to discover and be inspired by the country's beauties and strengthen their digital skills - all this while staying home.