RED ROCKS SUSTAINABLE DEVELOPMENT PROJECTS
Content submitted by Red Rocks Initiatives –
Gregory
Submited Date :
03/11/2022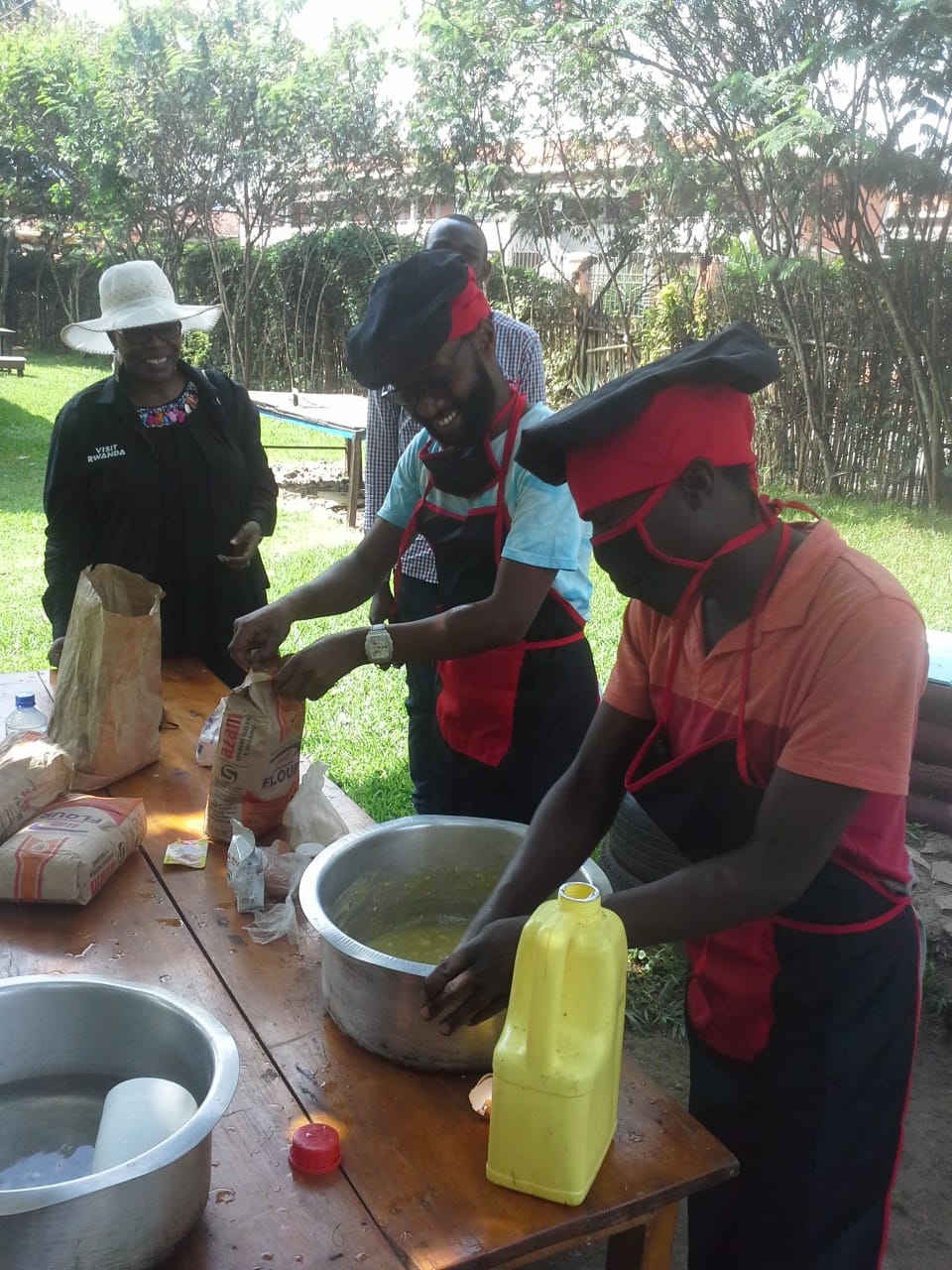 Youths Learning Culinary arts
Red Rocks Initiative for Sustainable Development Runs Community Development education programs for those who want to broaden their horizons and help to give back to communities in-need. Our Educational programs make a difference in your host community and nearby areas around Musanze district through infrastructure improvements, environmental conservation, and community development projects destined to linking tourism, conservation and community income generating projects. Our projects range from environmental interventions, community wellbeing to literacy programs, with our ultimate goal of improving the standards of living and quality of life in Musanze, home to the last remaining mounting gorillas.
You'll journey into the remote villages surrounding Volcanoes National park, as you learn how locals preserve history, art and heritage, while also gaining insight into the challenges they face. Working together with community members, you'll build long-term solutions to support economic sustainability, agriculture and access to education. As you foster meaningful relationships within the community, you'll celebrate customs and help empower a village for generations to come.
Ongoing projects:
1-Sewing project
2-Virunga Transboundary initiative
3- Women guiding association
4- Art for conservation,
5 - Community conservation research/training program
6- Youth soap making,
7 - Food processing/Culinary Arts
Our long-term objective was to ensure the local communities benefit from their skills in trade, art, music, education, and much more so that people can gain from sustainable tourism, while they help in environmental conservation and uplift their living standards, since Red Rocks Initiative for Sustainable Development eco-tourism culture centre believe that all the three are inextricably linked and therefore should be promoted together.
join