TempCamp
Submited Date :
23/02/2021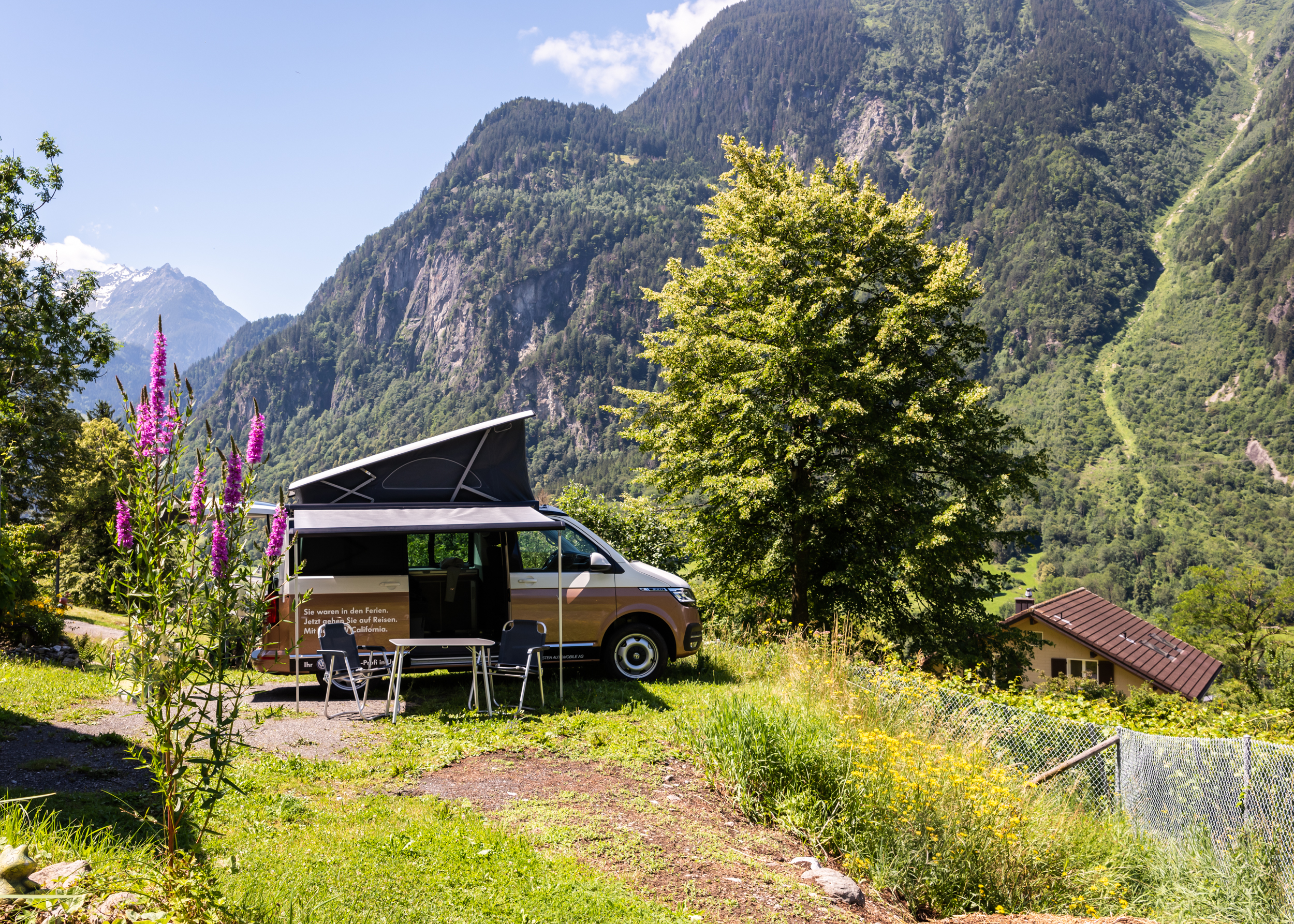 camping site in Buchholz/ Photo: Marlies Planzer
Due to the travel restrictions imposed by the Coronavirus, it could be assumed in early 2020 that more Swiss people would be spending their summer holidays in Switzerland. The tourism businesses were strongly affected by the lack of guests due to the lockdown. In order to support the tourism service providers after the lockdown, temporary camping sites were created. These helped to generate additional overnight stays and added value throughout the canton in summer 2020. The project was able to benefit from the camping boom in summer 2020.
The TempCamp offers temporary sites for campers in the canton of Uri. There were a total of 12 sites all over the canton. The sites were divided into four categories. Sites in the category "Biber-Bau" (beaver's lodge) are close to the water and so ideal for all water rats. The category "Storchennest" (stork's nest) is perfect for families with children. The "Sternenhimmel" (starry sky) category offers campsites in the mountains or in an alpine location. The category "Basislager" (base camp) is aimed at people passing through.
Waste disposal was ensured by sponsored waste bags from the central organisation for waste management (ZAKU) and placed waste bins. In addition, some provided water, electricity, toilets or showers. All individuals or institutions who were interested and had the suitable space could become a campsite operator. The prices per vehicle and night ranged from CHF 10 to CHF 25 and were paid directly on site.
The TempCamps were positioned on relevant websites and apps for camping enthusiasts. These measures were accompanied by social media activities and advertisements by the tourism organisations. The project was well-received by the media, so that various TV stations, radios and newspapers reported on it.
TempCamp was a success. The project generated a major added value in restaurants, cable cars and other tourist activities. In addition, less wild camping took place, which helped to protect the environment.