UNWTO's Global Guidelines to Restart Tourism
Submited Date :
03/06/2020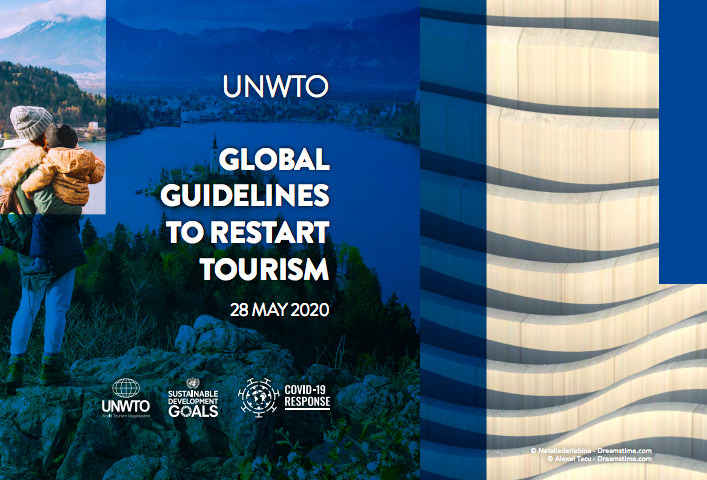 The World Tourism Organization (UNWTO) has released a set of guidelines to help tourism sector emerge stronger and more sustainably from COVID-19. The guidelines highlight the need to act decisively, to restore confidence and, as UNWTO strengthens its partnership with Google, to embrace innovation and the digital transformation of global tourism. The guidelines were produced in consultation with the Global Tourism Crisis Committee and aim to support governments and private sector to recover from an unparalleled crisis. Depending on when travel restrictions are lifted, the United Nations specialized agency warns that international tourist arrivals could fall by between 60% and 80%. This puts 100- 120 million jobs at risk and could lead to US$ 910 billion to US$ 1.2 trillion lost in exports.
The guidelines highlight the importance of restoring the confidence of the travelers through safety and security protocols designed to reduce risks in each step of the tourism value chain. These protocols include the implementation of check procedures where appropriate, including temperature scans, testing, physical distancing, enhanced frequency of cleaning and the provision of hygiene kits for safe air travel, hospitality services or safe events.