Anáhuac-UNWTO Master Degree on Tourism Destination Management
Content submitted by UNWTO –
Grace
Submited Date :
05/07/2018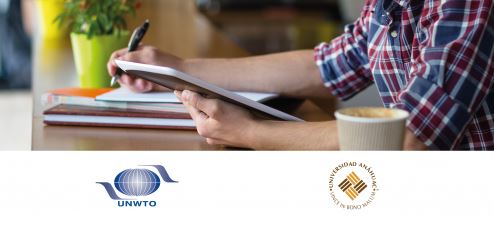 OMT-Anahuac Master's Degree in
"Management of Tourist Destinations"
The Anáhuac México Norte University (Mexico), in collaboration with the World Tourism Organization (UNWTO), offers the OMT-Anahuac Master's Degree in "Management of Tourist Destinations" with the purpose of training professionals in the sector to train professionals with high technical specialization. , with a broad and comprehensive vision of the most important issues of tourism development in general and of destination management in particular, with emphasis on strategic thinking, competitiveness and innovation on the one hand, as well as on ethics and responsibility social on the other.
Important information
- Course conducted in Spanish
- Online, with only one face-to-face week per year
- Participant profile: professionals from the public and private tourism sector
- Participants must have an official certificate of undergraduate studies completed in ourism or other related disciplines that have work experience in any of the fields of tourism development.
- Duration of the course: a year and half and starts every year in July
Structure
- 15 online subjects (one subject is taught per month)
- 1 semi-face-to-face subject
- 4 face-to-face courses (the first week of the first and fifth trimesters are taught and are taught by international professors of the UNWTO)
Authors and teachers
Outstanding international experts, representatives of the public, private and academic sectors, which guarantees a broad, multisectorial approach applicable to all tourist destinations in the world.
Information at: http://ww2.anahuac.mx/turismo/plan-de-estudios