digital "igitaramo"
Content submitted by Red Rocks Initiatives –
Gregory
Submited Date :
28/12/2020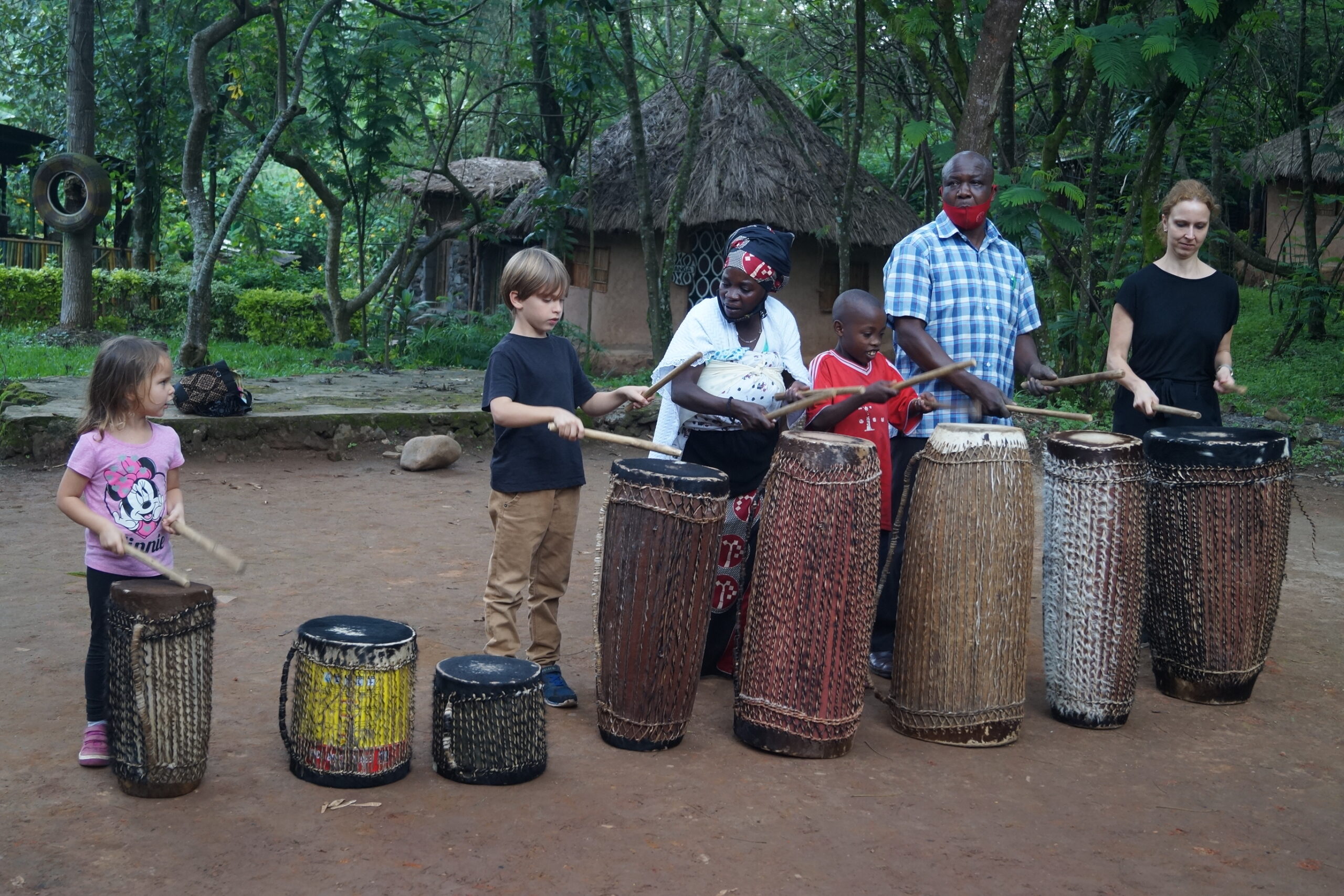 Drumming lessons at our premises
You are invited to an open digital "igitaramo" – which is the Rwandan word for an occasion when people of diverse cultures come together to share their stories. A concept fitting perfect into the idea of OUR FUTURE.
The aim with OUR FUTURE is to open up for conversations between communities and destinations around the globe. To learn from each other, to share experiences and to reflect on identified dilemmas, challenges and opportunities.
In the Rwandan spirit of igitaramo, the event will be broadcast worldwide from the Red Rocks Intercultural Center. This will be the time for Rwanda to showcase local and regional assets and good examples from across the country of sustainable community based tourism, promoting conservation and community development projects. Rwandans will have the chance to share snapshots of their vast cultural richness as well as openly discuss their most pressing concerns with a tuned-in, progressive digitally hosted group of "outsider" panelists from around the world.
Welcome to the conservation, no matter who you are. We invite you, the people of Rwanda, but also everyone else from around the globe. Tour operators, stakeholders of community-based tourism, universities, conservation and destination development organizations, and others with special interest in this event. This is a locally held event, in an international context.
So, SAVE THE DATE and register to the event already now! More information will be posted first week of January together with the announcement of the panel members.