Forum of Mayors 2020
Submited Date :
05/10/2020

Cities are on the front lines of addressing humanity's most pressing challenges, including pandemics, climate change and natural hazards. As our world is growing increasingly urban – with some 75% of the population already living in cities in the UNECE region – these challenges cannot be solved by national governments alone. Cities have become key partners to tackle these challenges and support the efforts to reach the Sustainable Development Goals (SDGs) in the remaining ten years.
Organized by United Nations Economic Commission for Europe - UNECE, The Forum of Mayors will bring together city leaders from Europe, North America, Central Asia and the Caucasus to address the key challenges of our time. The 2020 Forum will focus on "City action for a resilient future: Strengthening local government preparedness and response to emergencies and the impact of disasters and climate change".
There will also be a United for our Goals #SDG match. The Forum of Mayors 2020 will bring together mayors and diplomats on a football field. City leaders and Geneva-based ambassadors will team-up to get the ball rolling for the Decade of Action to deliver the SDGs.
The match will take place at the Palais des Nations (Geneva, Switzerland) – the grass field normally reserved for peacocks will turn into a playing field for sporty policymakers and tactical diplomats.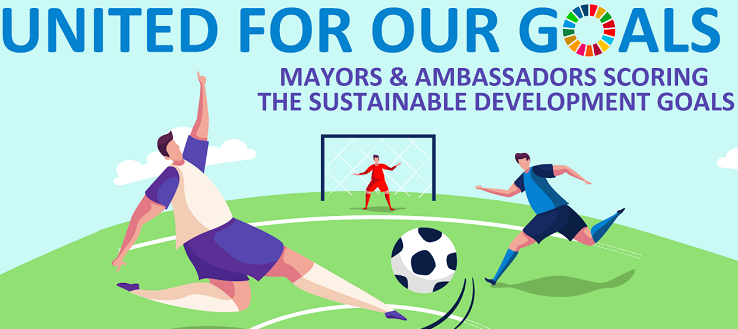 To find out more please visit: https://forumofmayors.unece.org/