Tourism and Technology Summit Africa
Submited Date :
05/08/2021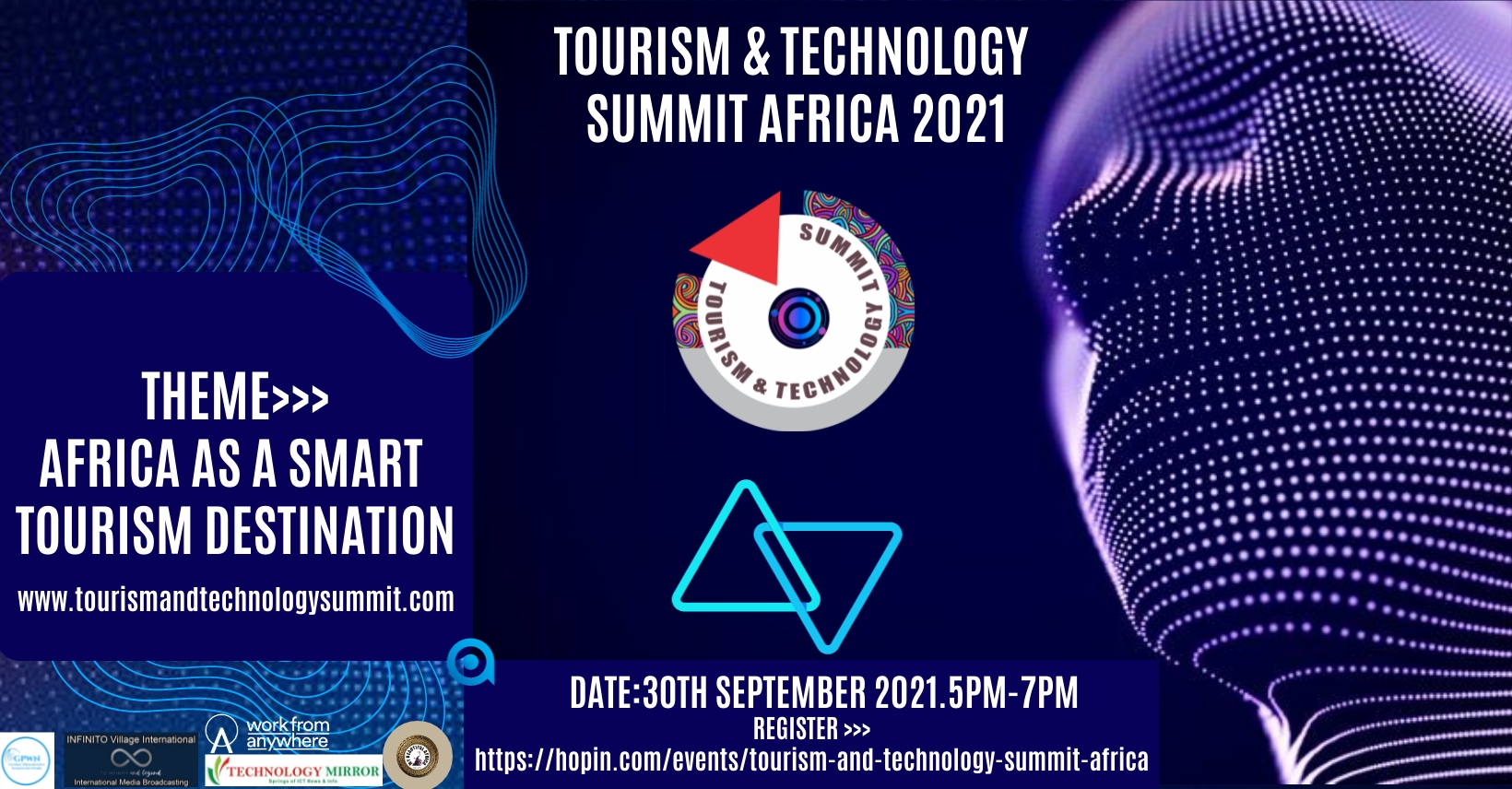 AFRICA AS A SMART TOURISM DESTINATION
AFRICA AS A SMART TOURISM DESTINATION
Smart tourism refers to the application of information and communication technology for developing innovative tools in tourism. It supports integrated efforts at a destination to find innovative ways to collect and use data derived from physical infrastructure, social connectedness and organizational sources (both government and non-government),and users in combination with advanced technologies to increase efficiency, sustainability, experiences. The information and communication technology tools used for smart tourism include IoT, mobile communication, cloud computing, and artificial intelligence. It combines physical, informational, social, and commercial infrastructure of tourism with such tools to provide smart tourism opportunities. The principles of smart tourism lie at enhancing tourism experiences, improve the efficiency of resource management, maximize destination competitiveness with an emphasis on sustainable aspects. It should also gather and distribute information to facilitate efficient allocation of tourism resources and integrate tourism supplies at a micro and macro level ensuring that the benefits are well distributed.
A lot is happening in the Travel, Tourism and Hospitality space in Africa and post covid-19 the shift which has occurred cannot be ignored, Technology is now the centrepoint of many organisations operating in the sector so says Clara Chinwe Okoro Founder and COO at My Beautiful Africa a Travel Tech Company based in Lagos Nigeria and organisers of the Tourism and Technology Summit Africa.
"A smart tourism destination for the purpose of this context is in general, defined as a destination facilitating access to tourism and hospitality products, services, spaces and experiences through ICT-based tools. We are seeking for Global partners in the Technology,Travel, Tourism and Hospitality sectors who are innovative in their approach to help use technology drive the Travel and Tourism space in Africa
join