UN Careers Livestream for university students and recent alumni
Submited Date :
21/02/2023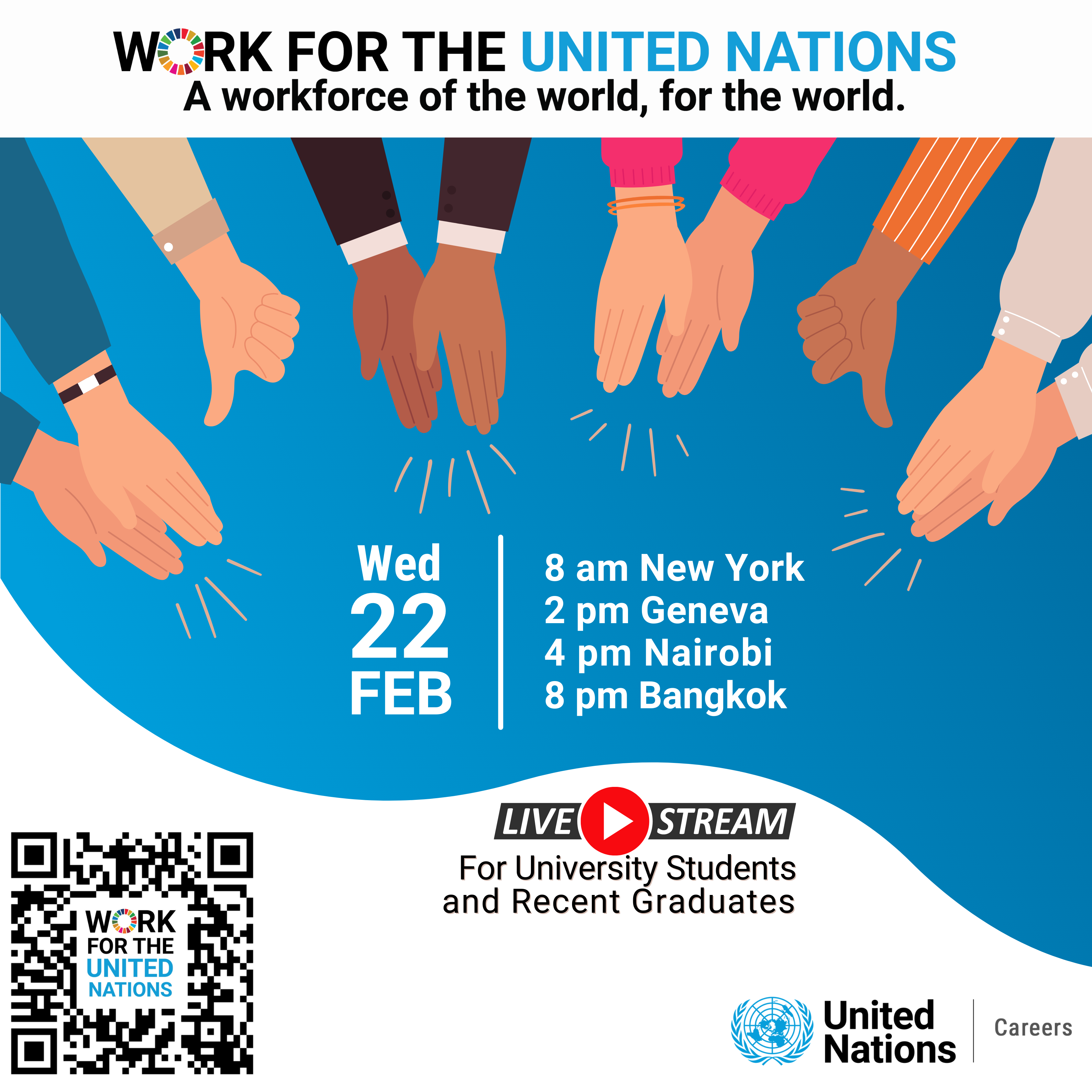 Join us for an hour-long live webinar open to all current university students and recent alumni who want to learn more about professional opportunities at the United Nations.
You will be able to hear from successful candidates and learn more about different entry points to a career with the UN. Join us for these special presentations on job opportunities that make a difference in the world and the value of adding the UN to your career journey.
Date: 22 February 2023
Time: 8:00 am - 9:00 am (EST)
Audience: The webinar is designed for recent or upcoming graduates who are passionate about making a difference in the world. Candidates who are multilingual, have international experience, or backgrounds in multiple sectors are highly encouraged to join.
Instructions: Completing this form is the first step to receive an email invitation to join us LIVE or receive a recording after the event. It should take no more than 5 minutes to register.
Please note this event will be conducted in English. The United Nations is committed to creating a diverse and inclusive environment of mutual respect. The United Nations recruits and employs staff regardless of gender identity, sexual orientation, race, religious, cultural and ethnic backgrounds or disabilities.
By registering for this webinar, you submit your information to the webinar organizer, who will use it to communicate with you regarding this event and other opportunities. Your personal information shall not be used, divulged, or shared with any party outside the webinar organizer. General anonymized data may be used to present recruitment and outreach trends for internal and external audiences via infographics, videos or other formats.