European Union Short-Term Tourism Trends, Volume 1
Content submitted by –
Lili
Submited Date :
02/07/2018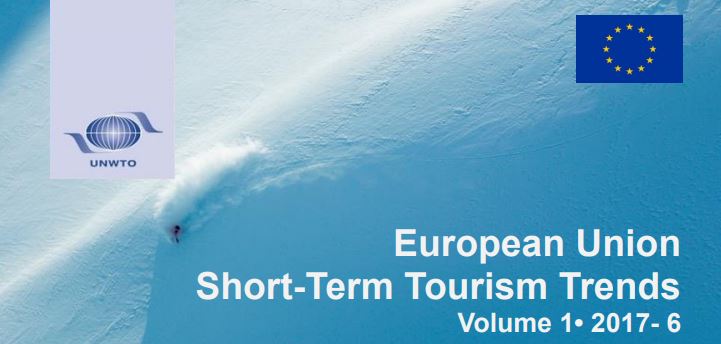 This release of the European Union Short-Term Tourism Trends presents an update of the analysis of preliminary results for international tourism in the European Union (EU-28) for the first ten months of 2017 based on arrivals data reported by destinations. Furthermore, this issue includes an analysis of cruise tourism.
According to available data, 13 of the 28 countries of the European Union recorded double-digit growth in arrivals. Overall, EU-28 destinations recorded a strong 8% increase in international tourist arrivals through October 2017, compared to the same period last year. Within the EU-28, growth was strongest in EU-28 destinations in Southern and Mediterranean Europe (+10%).
These robust results reflect the sustained demand for travel around the world, in line with the improved global economy and the rebound of destinations that suffered declines in previous years.