Tourism for Development – Volume I: Key Areas for Action
Content submitted by –
Lili
Submited Date :
15/10/2018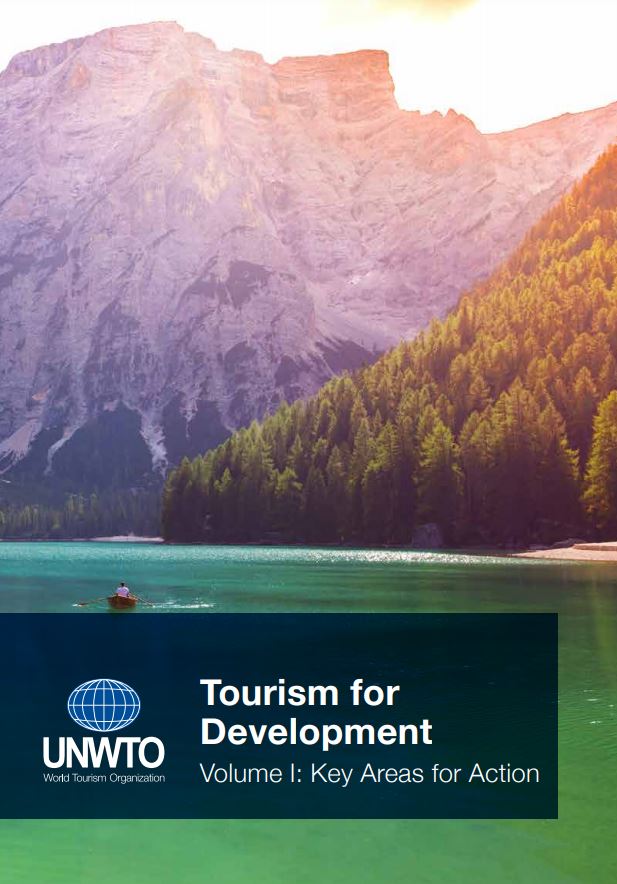 ourism for Development – Volume I: Key Areas for Action
How can tourism effectively contribute to the 2030 Agenda for Sustainable Development?
This flagship report addresses the changes needed in policies, business practices and consumer behaviour. Showcased along 23 case studies from around the world, this two-volume report examines the role of tourism in each of the five pillars of the International Year of Sustainable Tourism for Development, 2017:
1. Sustainable economic growth;
2. Social inclusiveness, employment and poverty reduction;
3. Resource efficiency, environmental protection and climate change;
4. Cultural values, diversity and heritage; and
5. Mutual understanding, peace and security.