A jewel box of rich possibilities
Content submitted by UNWTO –
Grace
Submited Date :
02/07/2018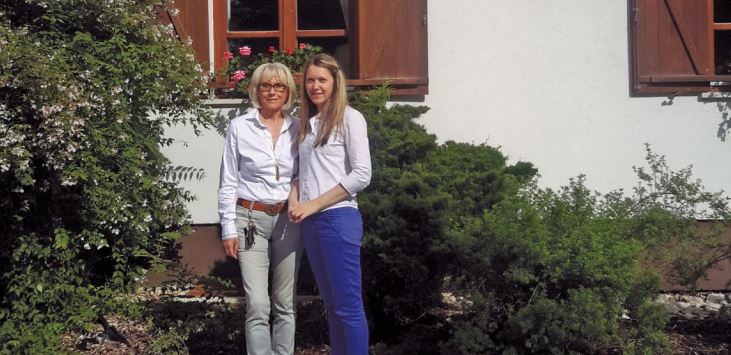 My name is Martina Plesnik and I am the owner of the Hotel Plesnik.
I was born on 28th October 1947 in Logar Valley in Slovenia. The experts say that this is one of the most beautiful valleys in Europe. On this small portion of territory, numerous natural pearls have accumulated. Peaks covered by woods, high peaks over 2000 meters. and various waterfalls create the harmony of the landscape. Even as a child, I encountered tourism, as we had a guesthouse at home with five rooms, a restaurant and farm. Today I live in Velden in Austria. Before World War II, my parents had, until 1939, a hotel with 60 rooms and a restaurant. To make
the hotel of appropriate standard they built a power station and water capture in order to get electricity and enough water for the guests. Unfortunately, my father was unable to fulfill his great vision for
tourism. He had fully prepared plans for a tourist centre in the Logar Valley with a cinema, bus park and recreation centre. World War II put a spanner in his works.
During the war, the hotel and all the farm buildings were burned down, leaving only ruins, one typewriter, a radio and plans that my father buried. In most cases, the land was nationalized. My father was only allowed to build a house for his parents, then the guesthouse with five rooms and a restaurant, where we later lived – my parents, five children and our grandmother.
After the war, times were not easy and during socialism the personnel was quite restricted, so we all worked in the restaurant and on the farm. At that time, tourism was quite different. The tourism season lasted only three months, but hiking was of great importance. In 1952, we even received a visit from the president of Yugoslavia Josip Broz Tito. With my
grandfather, Franc Plesnik, they went on a hunt.
That's where I got my start in tourism, which has not had the opportunity to develop since a small pension would not be able to support a big family. I left for Munich, where I met my life partner Koulen Horst and created my career in the cosmetic field with international trade names and my own decorative line, mainly in the eastern markets.
In 1992, Slovenia became independent and we were successful in having our land in the Logar Valley returned to us. I immediately saw the opportunity to fulfill the wish of my beloved father, who sadly died during this period – that is to re-build a hotel with 32 rooms, a restaurant and wellness centre. Later, we also bought the Villa Palenk with 11 rooms
and upgraded the complex with a conference centre. The hotel was opened in 1995 and luckily it soon attracted wealthy guests and many international politicians.
Tourism has connected the whole family – that is, five children with their heirs – and we have developed a small tourist centre. My brother Darko and his son Gregor are engaged in tourism on the Plesnik farm, my sister Dragica and her son Primož at the Na Razpotju guesthouse, while my nephew Franci is at the Ojstrica guesthouse. My sister Marjana and Darko are connected to the hotel successfully run by my niece Nina Plesnik and her life partner Nenad Brdar, who is also chef in hotel restaurant. Even
my brother, who lived in Kranj, opened a bar, which is now led
by his son Darko and his life partner Tedeja.
Tourism has accompanied me all my life. During my activities in my beauty career, I was constantly on the road between Paris and the East and Far East, where my life partner Horst worked. I had the opportunity to travel much of the world and I always tried to stay in well-organized hotels so I could observe their activity. I have never forgotten the stories told by my grandmother Taja, who often visited the luxury hotel Negresco in Nice before World War II, which has become my dream as well. Since then, tourism has changed a lot in all areas. Today, guests are much more demanding, which means a completely new challenge. However, this does not mean that tourism has lost its charm. The economic crisis in Slovenia has also affected us, but we did not lose our will and our vision. We still have a lot of work ahead of us, we would like to improve our quality by training our staff, while we strive to make our guests satisfied with the services we provide and happy while visiting us. This year we renewed our wellness centre and built an outdoor natural pool. For the future, we have plenty of plans, which will be continued by the next generation.
Tourism forms the life of our whole family. Our heart beats for tourism.