Be part of Red Rocks Initiative for sustainable development to Conservation efforts around Virunga cross-boundary for the purpose of promoting tourism in the region,
Content submitted by Red Rocks Initiatives –
Gregory
Submited Date :
03/11/2022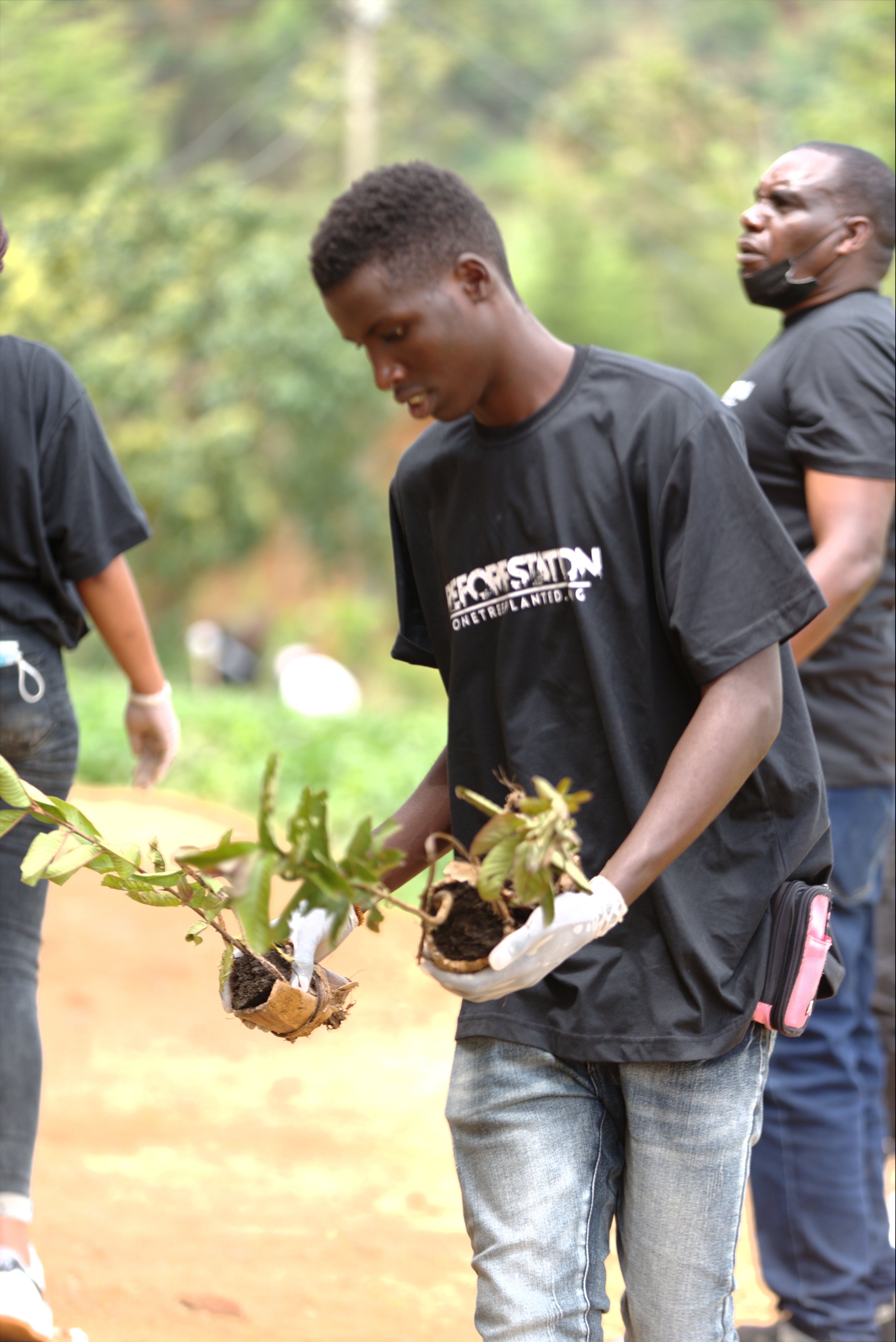 Local participating on our monthly tree planting event
Red Rocks Initiatives for Sustainable Development is a non-profit organization that operates and around Virunga volcano mountain region of Rwanda, Uganda and the Democratic Republic. Its vision is to integrate tourism, conservation and community empowerment for sustainable development in the region. In order to achieve this, the communities around the region are encouraged to take part in environmental conservation activities which at the end brings them positive impact, particularly uplifting their living standards which encourages them to have motivation to help in environmental conservation.
The Initiative provides volunteering programs to travellers who wish to make positive impacts to local communities in different areas like foreign language and new skills acquisition, women and youth empowerment programs, and conservation and community development activities among others. The Initiative also promotes social and economic programs like healthy and sanitation, personal hygiene, sports for conservation, arts for conservation and modern farming techniques as well as promotion of cultural activities like dancing, music, handicrafts activities, which all leads to promotion of tourism, conservation and at the end improves local community livelihoods.
When visiting the region in particular Musanze district, your highly welcome at least for one day to check out the initiative's programs and find an appropriate way/solution for you, and even your group to volunteer, donating or helping support those important programs meant to conserve our environmental and in turn has an impact to community livelihood as result of Red Rocks Initiative developmental programs