CAMEROONIAN TRAVELLERS PROMOTING LOCAL AND RESPONSIBLE CONSUMPTION
Submited Date :
26/08/2019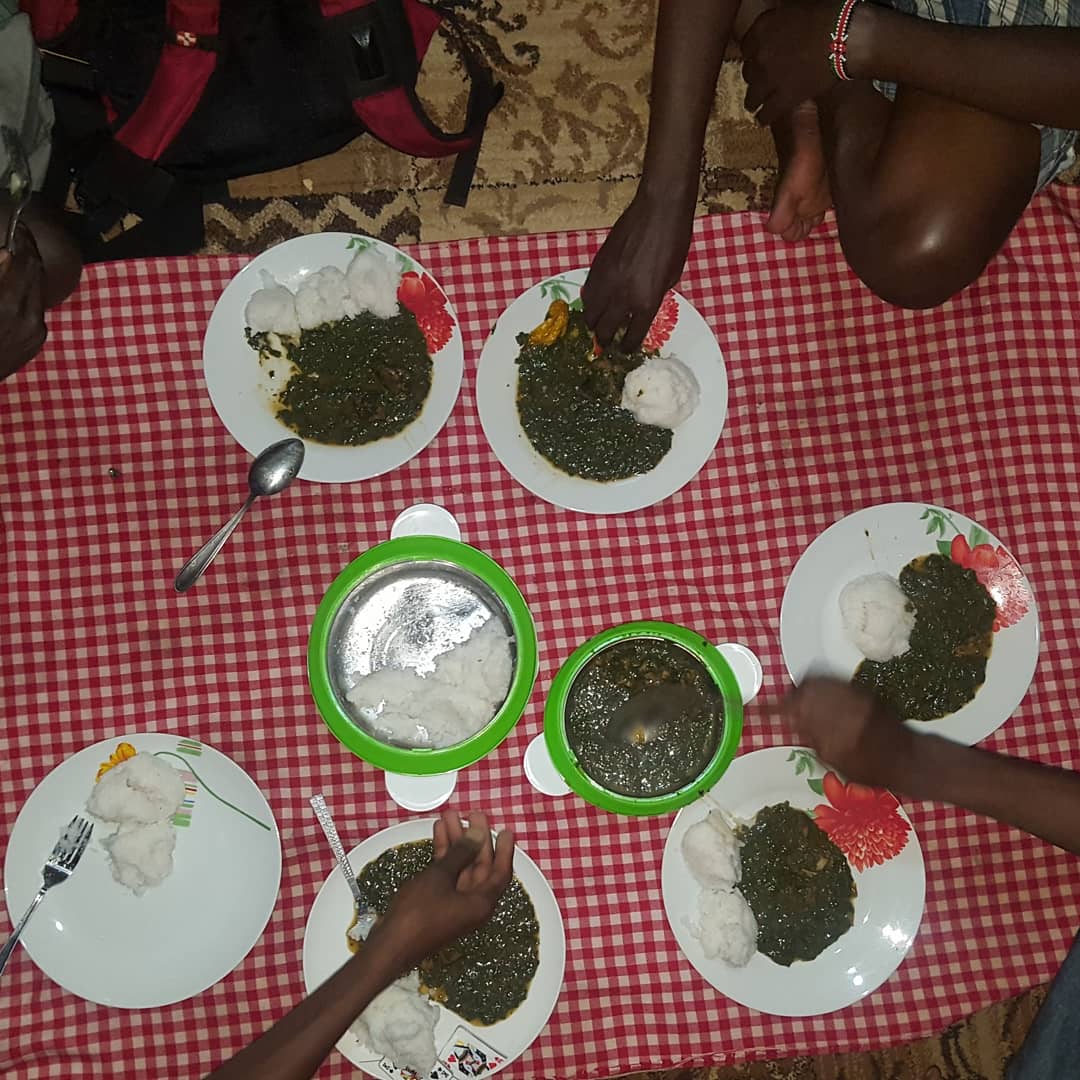 Eating local with others travellers
THE IMPORTANCE OF LOCAL DINING ON A TRAVEL Tourism and local consumption. Whenever I travel, I always consume local menus. That's to say if I'm in the North, I obviously eat rice couscous with vegetables, rice porridge. ➡️If I am in Central-Southeast, I eat vegetables, freshwater fish and beef. In coastal areas I eat seafood and marine species. Obviously Grassfield obviously couscous and all the sauces that accompany. The only things I eat are not the forbidden menus in my own culture (snake, palm tree rat for example) and the species that are forbidden to hunt / protected. If I have never tasted a dish, I will find out, respect my host and his culture. Why? I realized that eating and buying locally grown seasonal foods was much better. FoodThe local food is part of the culture. And traveling means learning and respecting culture, preserving heritage. Experiencing the local culture is a big part of traveling and trying traditional food is largely related to this cultural experience. Traditional foods are part of the heritage of a country or region and are deeply rooted in the memory of the local population. Responsible production and consumption is the way to go, according to # SDG12 FoodLocal Food supports the community, helps create decent jobs and boosts economic growth in line with # SDG 8. Supporting the local community is a very important aspect of the trip. Choosing to have a coffee in a local café, a snack in a street meal or a lunch at a local restaurant is a simple way to become a socially responsible tourist. Eating in local places supports local businesses and the local economy, while creating connections between locals and travelers. Travelers who stay only a few days in the same place may think that there is not enough time to build relationships, but eating will be part of the local community's perception of tourists and sometimes even nationalities.