ComeMakeWeGo Ado-Awaye : Getting the community involved in their own development
Content submitted by ComeMakeWeGo Africa –
Atabo
Submited Date :
26/08/2019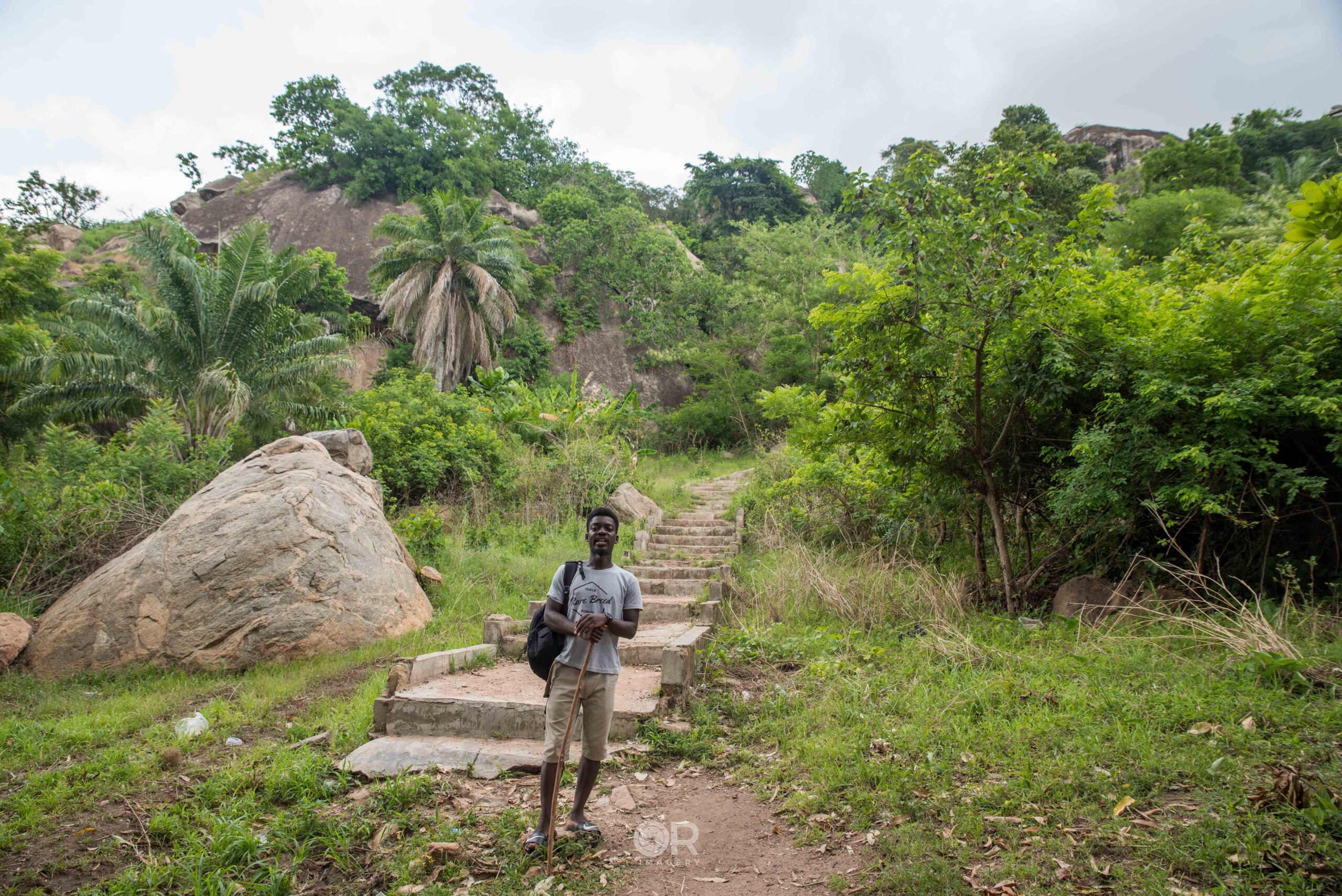 Me, standing at the foot of the moutain in AdoAwaye Nigeria,
Getting the community involved in their own development is one of the reasons why I began ComeMakeWeGo Africa. We tell local communities; "Invest in what you have, with what you have, and watch how people would be eager to invest more in you.
Flashback to some months ago, when we decided to focus on promoting AdoAwaye - an untapped destination in Nigeria with Africa's only recognized suspended lake, and one of the best hiking spots in Nigeria. We can remember how the community chiefs welcomed me, at first they thought I was bringing plenty of money from the government for them - but instead, we were evangelizing on how they should invest as little as they have to move the place forward before government or other people can show support.
They complained about the lack of funds and we usually responded; "what funds do you really need when we have people among you with needed skills, and we can get basic materials from almost everywhere around your village.."
Boom! They have understood us! and now, they have started investing In what they have with what they have.
Now the people of AdoAwaye are saying;
We dream of better Chalets, but now, we have one made of wood.
We dream of better staircases, but now, we have one made of wood.
We dream of bigger investments, but now, we are investing in ourselves.
At ComeMakeWeGo, we believe in Sustainable Development; hence, we have ensured that;
1. All trees cut down to make the wooden stairs were replaced- #SDGs 12,13 & 15
2. We have kept a policy in place to adequately compensate the local laborers involved in the construction. - #SDGs 1, 2, 8.