Creating opportunity over a cup of coffee
Content submitted by UNWTO –
Grace
Submited Date :
02/07/2018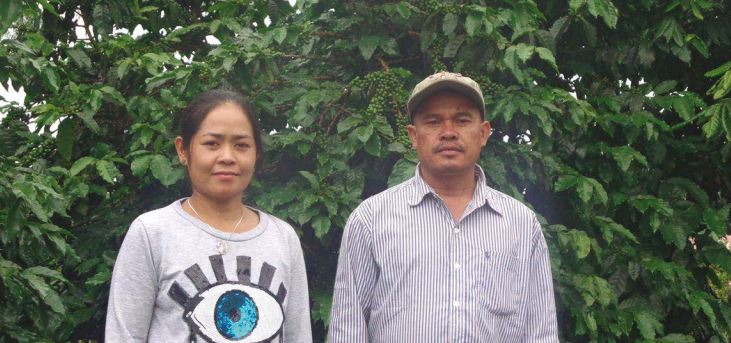 Hi. My name is Na and my name is Yai and this is our story…
We live in Ban Nong Luang, Muang Paksong, Champasak province. The main income of our family is from coffee planting and also I do pets feeding. My sister Yai works in a cooking group. She cooks food for guests.
My main job is working in the coffee field. I think that my family will be better and I will get more money if I work for tourism, so now I am also working as guide. I know that this helps me very much, now I have two ways of income from coffee planting and tourism.
In the past, the village's only work was in the coffee field. It was the only way to have an income. But now there's tourism as second income. Although it is not much, as we are still growing, this can help us to get a better life. We are so happy that there is tourism in our village.
Almost everything is going well, but only one difficulty is communication. I don't know English yet and tourists don't know Lao.
Since tourism came to Laos, people have gotten jobs, more income, and have better living. As for me working as guide, I can have more money for the family. This gives me a feeling of doing the best I can to take care of my family.
I am not the only one that is happy to have tourism. Others in my community work as chefs, cooking food for guests who come to visit the coffee fields. We also have homestay, and unique Laos massage, 'Nuad Phan Bou Han', that guests are happy to experience. Some of the guests buy our coffee as souvenir.
We see the importance of ecotourism, tourism for nature conservation, so all the villagers are taking care of our home. I am so proud of this.
All the villagers here now have income from tourism. I think that in the future more tourists will come to visit. This makes me so happy.