EXPERIENCE BREAKFAST IN THE TRAIN IN CAMEROON, 15 HOURS JOURNEY
Submited Date :
20/03/2019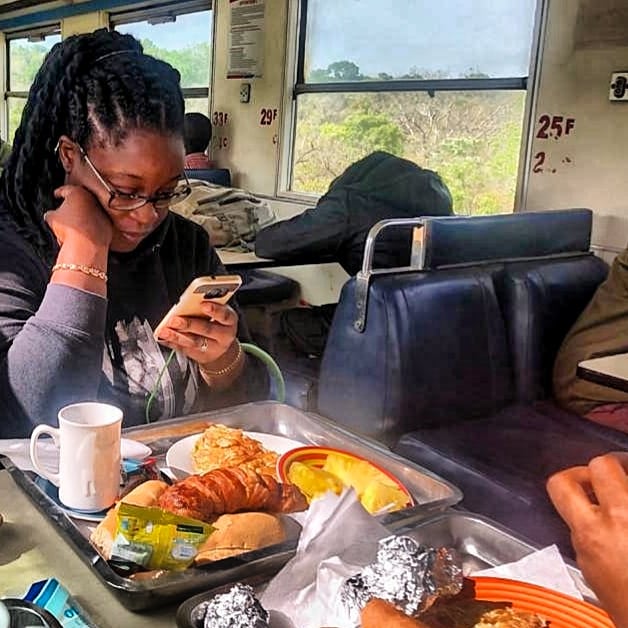 uivante : français
Did you know that tourism helps promote sustained, shared and sustainable economic growth, full and productive employment and decent work for all. Tourism is one of the driving forces of global economic growth and today accounts for 1 in 11 jobs worldwide. Through access to decent work opportunities in the tourism sector, skills development and career progression are good for society, especially for young people and women.
The more you travel and consume products derived from tourism, the more you help to create productive and permanent employment for all, and above all decent work for all.
The famous breakfast on the train!
So when we took this train we had already planned breaks crusts for the morning
Barely embarked, a lady came to offer menus from the restaurant on board.
We declined because we did not really want to eat in the middle of the night.
By cons in the morning the smell that emanated from the restaurant ... Well we said why not.
Result After the little morning wash, we went to 6h30-7h at the restaurant
We just ordered: Eggs Garnis (sausage or sardine) + bread + hot drinks.
Surprise will have been ours when the lady landed with 3 full trays
Garnished omelettes + bread + croissant + cheese + fruit + hot drinks !!!!!
Price 2,500 fcfa
Taste: DEATH!
Quantity: A lot!
If we recommend? YES !!!!!!!
In short yes you can embark with your meals for the morning, but if you wish not, there is a service on board
Understand that if no one has lunch, this lady loses her income because will have unsold. The more you travel, the more you help support a growing economy.
PS: The restaurant is also home to travelers on the road who have had no places to eat