From Industrial Chocolate to Locally Made Chocolate
Submited Date :
15/10/2019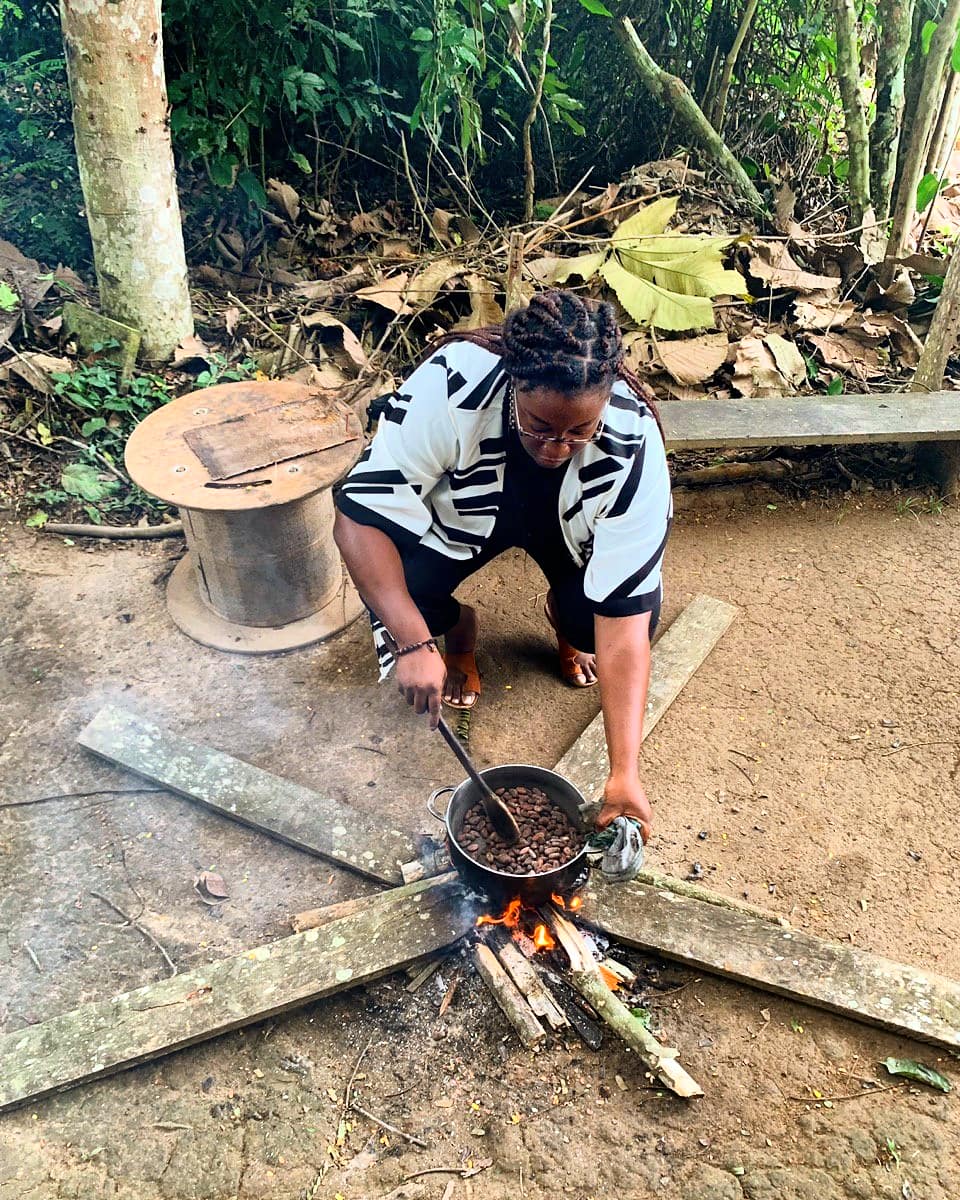 Do you know how to make chocolate?
When you visit Oveng lodge camp (a beautiful eco tourism camp in Cameroon), you can participate in a chocolate making workshop.
The young Master who gave us the workshop for 1h30 minutes is very professional and teaches you the technique step by step.
The site is also housing a plantation where you can taste fresh cocoa.
The young Master supervises, but the cocoa making is done by yourself: it was very interesting.
In the end, you leave with your 100% pure cocoa chocolate.
I should have come with a small reusable jar because I have already stopped using single use plastic.
It was a nice surprise that this young man from the Village is fully supported by the Site Oveng, school, and training hotel and catering.
If one wants to fight against the rural exodus, the education, social and professional insertion of  young people in activities generating income within their locality is important.