More than Gorillas
Content submitted by Red Rocks Initiatives –
Gregory
Submited Date :
07/01/2021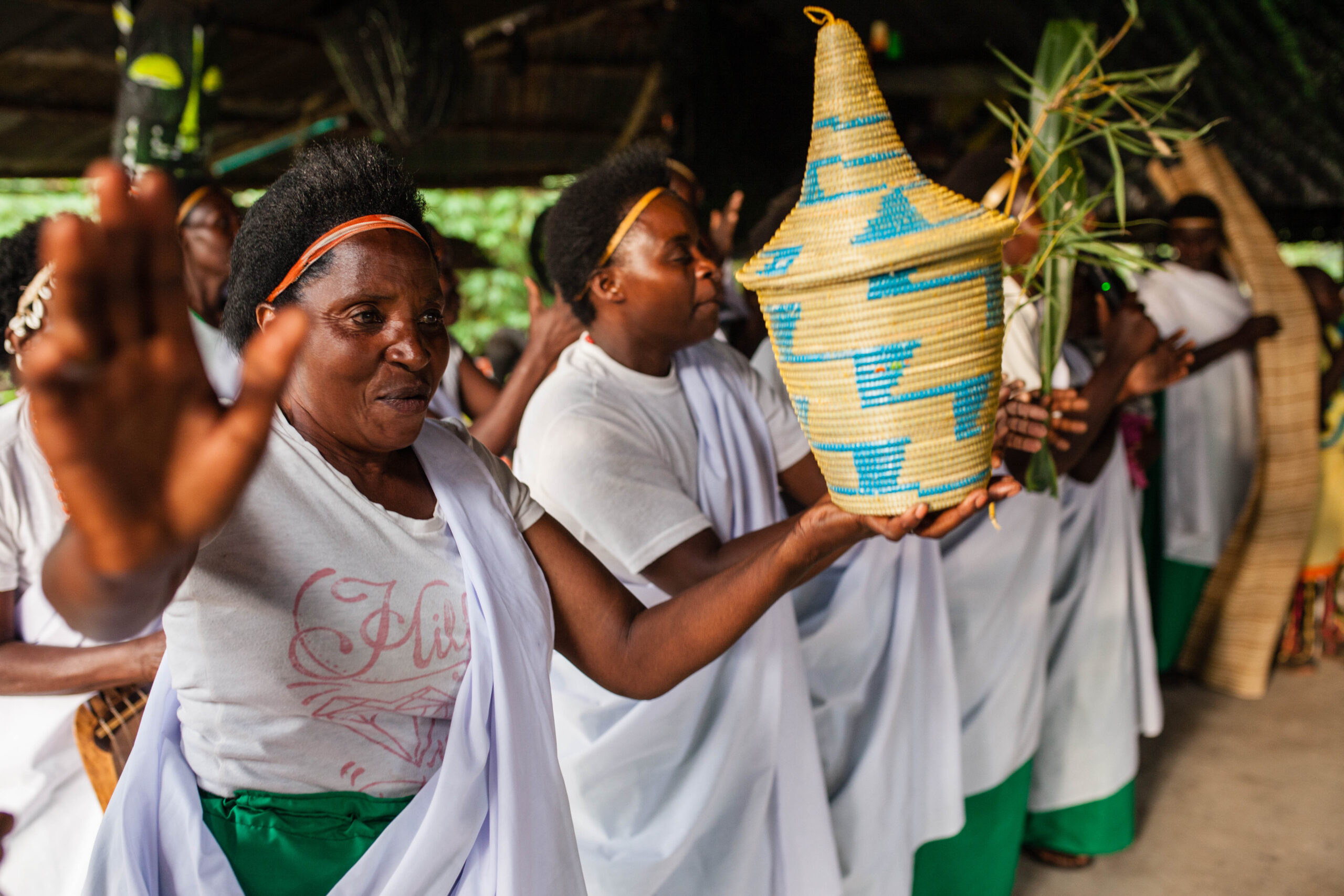 Women preforming traditional dance
Red Rocks Initiatives for Sustainable Development has always known that there is more to in Rwanda than the gorillas it is famous for, and we wanted to create more reasons for tourists to visit this green land. We involve community engagement as the core of the tourism offer; we discovered interconnectedness and wants to use tourism as a tool for local development.
There is indeed more than just gorillas in Rwanda. There is a variety of bountiful natural environments. On the thousand hills for which the country is famous, agriculture flourishes. Tea and coffee plantations follow bananas, avocados, oranges and other fruit trees, and, of course, plenty of maize, rice, cassava and other crops. Five national parks cover a relatively small area, incorporating volcanic mountains in the north, an inland sea – Lake Kivu – trekking trails and waterfalls in the west, the montane rainforest of the Nyungwe Forest National Park, with the chimpanzee and the blue monkey, in the southern province, and savannah woodland in the eastern province.
But again, there is more than that. There is also art, and many local artists and artisans.
The women use grass to weave colourful baskets and clay and water to mould rounded vases. They also set the rhythm of many celebrations in Rwanda. Umutima w'urugo' –'the heart of the house is a woman'. Therefore, it is usually our women usually welcome the visitors with powerful drumming sessions and take the backbone of any cultural performance.
There are women and there is youth, as well as ancient knowledge, and many skills that are ever-improving so we linking all the dots through tourism.
RWANDAN COMMUNITY-LED INITIATIVES : Red Rocks Rwanda (RRR), the social enterprise established in 2010 that offers tours led by well-trained locals, gave birth in 2017 to its sister organization, Red Rock Initiative (RRI). This local NGO focuses on the sustainable development of communities through a variety of programmes. RRI's mission is to 'improve community