Red Rocks 10th Anniversary Cultural Festival brings organizations and communities together to celebrate and promote culture, conservation and sustainable tourism.
Content submitted by Red Rocks Initiatives –
Gregory
Submited Date :
13/09/2022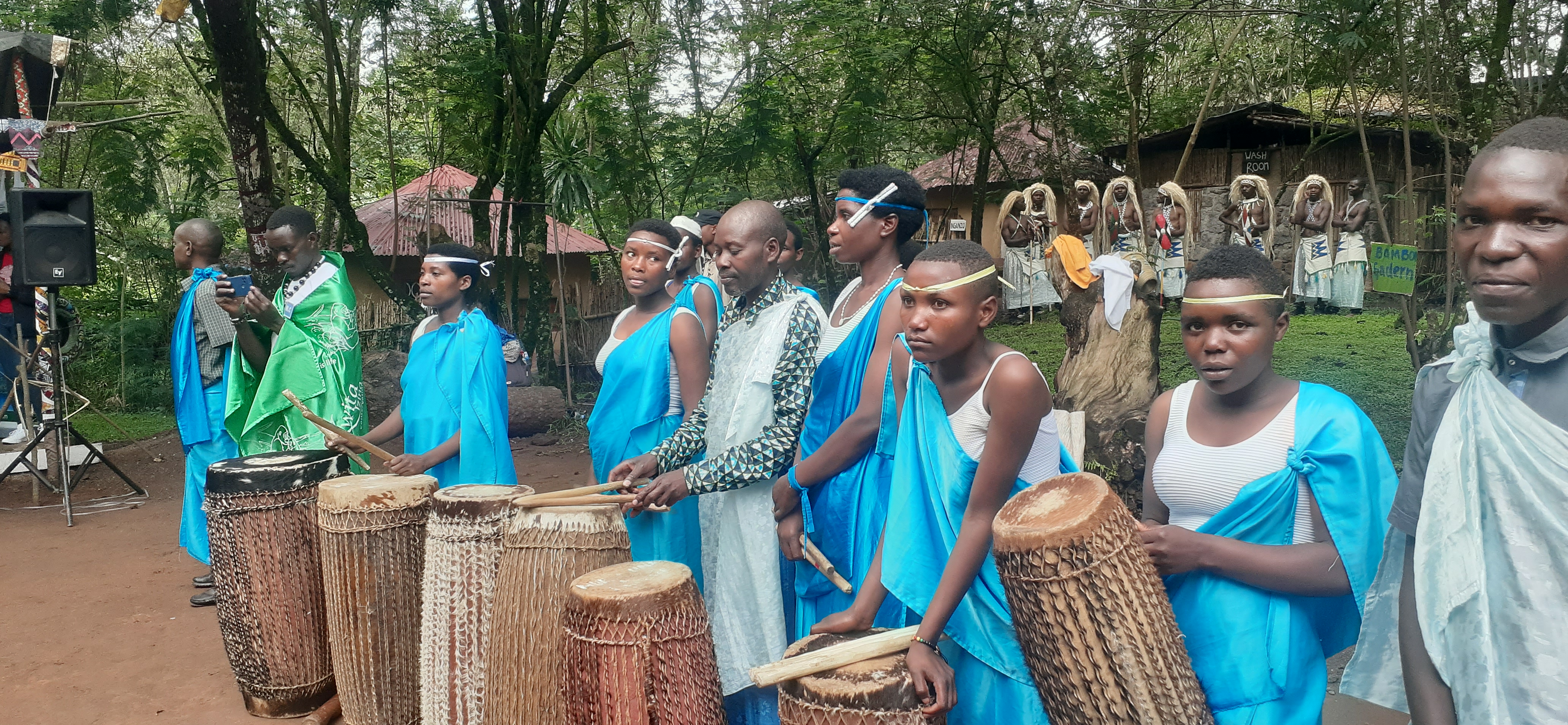 Locals participating on the cultural festival
As an advocate for culture and community, it was a pleasure for Red Rocks to host performers of all ages from the local area. Visitors from near and far were able to enjoy many traditional dances and music, keeping Rwandan culture current for the next generation.
It was also an opportunity to build and strengthen partnerships with the aligned goals of conservation and eco-tourism. This included a beneficial group discussion with community members to discuss how eco-tourism has impacted their lives. The group shared their experiences and established common ground in this cultural exchange. Participants will take forward their learning, with a better understanding of community based tourism in Rwanda, and how development of these strategies can benefit communities.
During the festival, Red Rocks were delighted to host the grand opening of the new Rwanda Community Tourism Association (RCTA) office. RCTA will commence operations in their new hub at the Red Rocks Cultural Center, Musanze with immediate effect.
With conservation being such a key part of sustainable tourism, Red Rocks were proud to incorporate Kwita Izina into this years festival. Throughout the week, in partnership with International Gorilla Conservation Program (IGCP), the Gorilla Friendly Pledge campaign was promoted. By welcoming all visitors to take the pledge, IGCP were able to raise further awareness for gorilla conservation.
Following a productive week of culture, conservation and sustainable tourism – look out for upcoming announcements as the team is already planning for 2023!