RED ROCKS APES CONSERVATION ARTISTS
Content submitted by Red Rocks Initiatives –
Gregory
Submited Date :
01/03/2021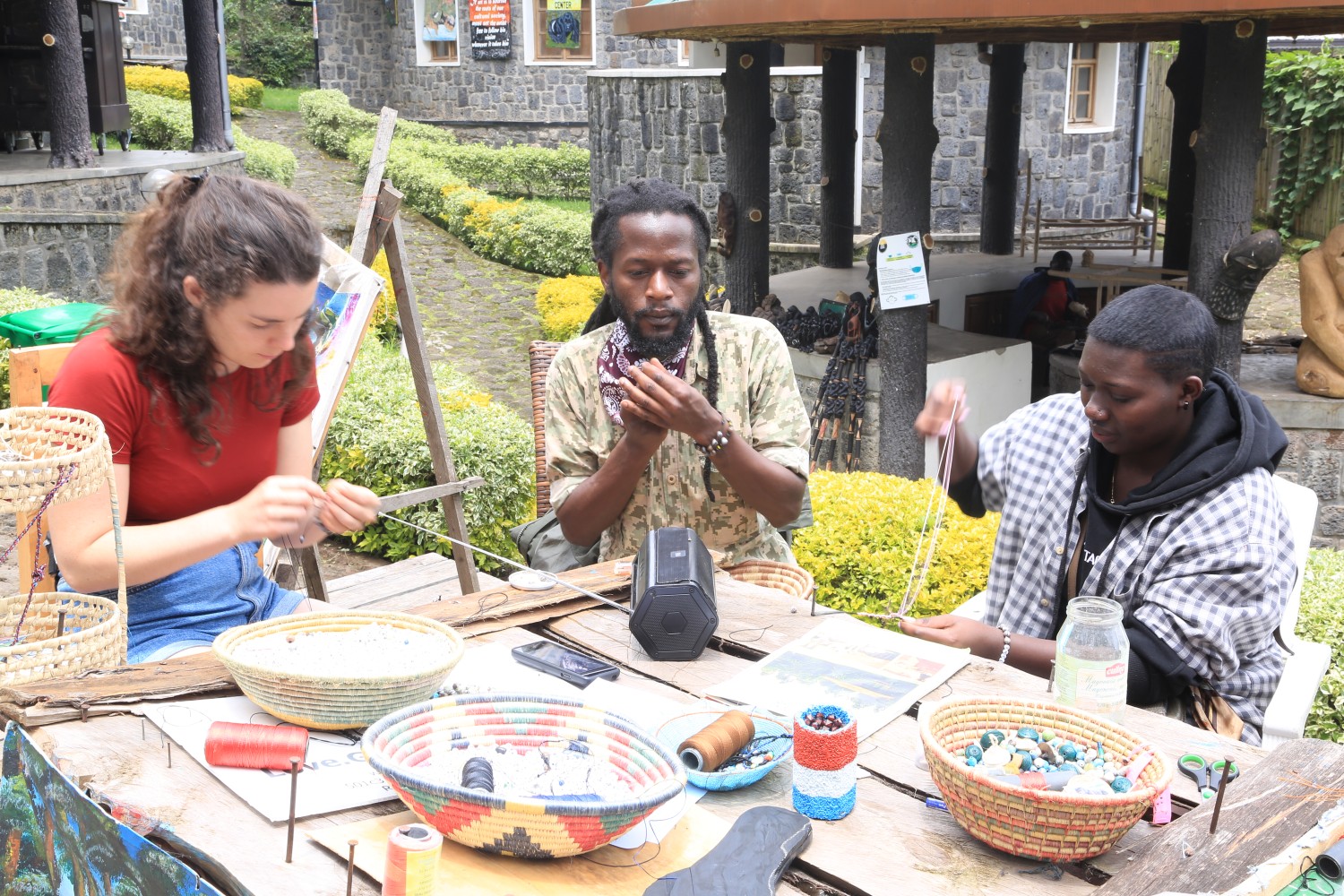 Artists making artworks with the help of volunteers
In Kinigi , near the volcanoes national park and in Kigali, we established art galleries as a place for promoting the cultural heritage of Rwanda and disseminate information about the conservation of the great apes found within the great lakes region. The project is aimed at encouraging the local community to tell and sell the Rwandan story through art and crafts, tapping into, training and nurturing artistic talent and proper mastery of craft skills to make quality materials that can compete with and sell our culture internationally and create awareness of protecting the habitat and the rare mountain gorillas, chimps, Monkey and other species.
Apart from arts and crafts, our centers also encourage performing arts like music dance, and drama which are enjoyed by visitors from all over the world that come to this center. So as a cultural center.
Our project is creating alternative avenues for the local communities to earn income thereby diverting the undue pressure that had previously been put on the natural resources through illegal activities like poaching and deforestation of the national park, and also preserving our cultural heritage for future generations through art.
At our center, we house conservation-themed artworks, cultural objects (material culture), and numerous handicraft items made by local women groups and youths in the Virunga massif region and even beyond.
We use art projects as a way to help our local children develop their arts and crafts skills, which provide a unique, fun opportunity to learn and improve their creativity. When creating an arts and crafts piece, children are able to develop their skills and carry over into a multitude of other activities which will be especially important in giving the child a head start in school after the long holidays experienced due the COVID-19 pandemic. One of the most important benefits that arts and crafts give, is the chance to be creative. This makes the child see that their imagination has no limits