RED ROCKS POTTERY WORKSHOP
Content submitted by Red Rocks Initiatives –
Gregory
Submited Date :
08/08/2019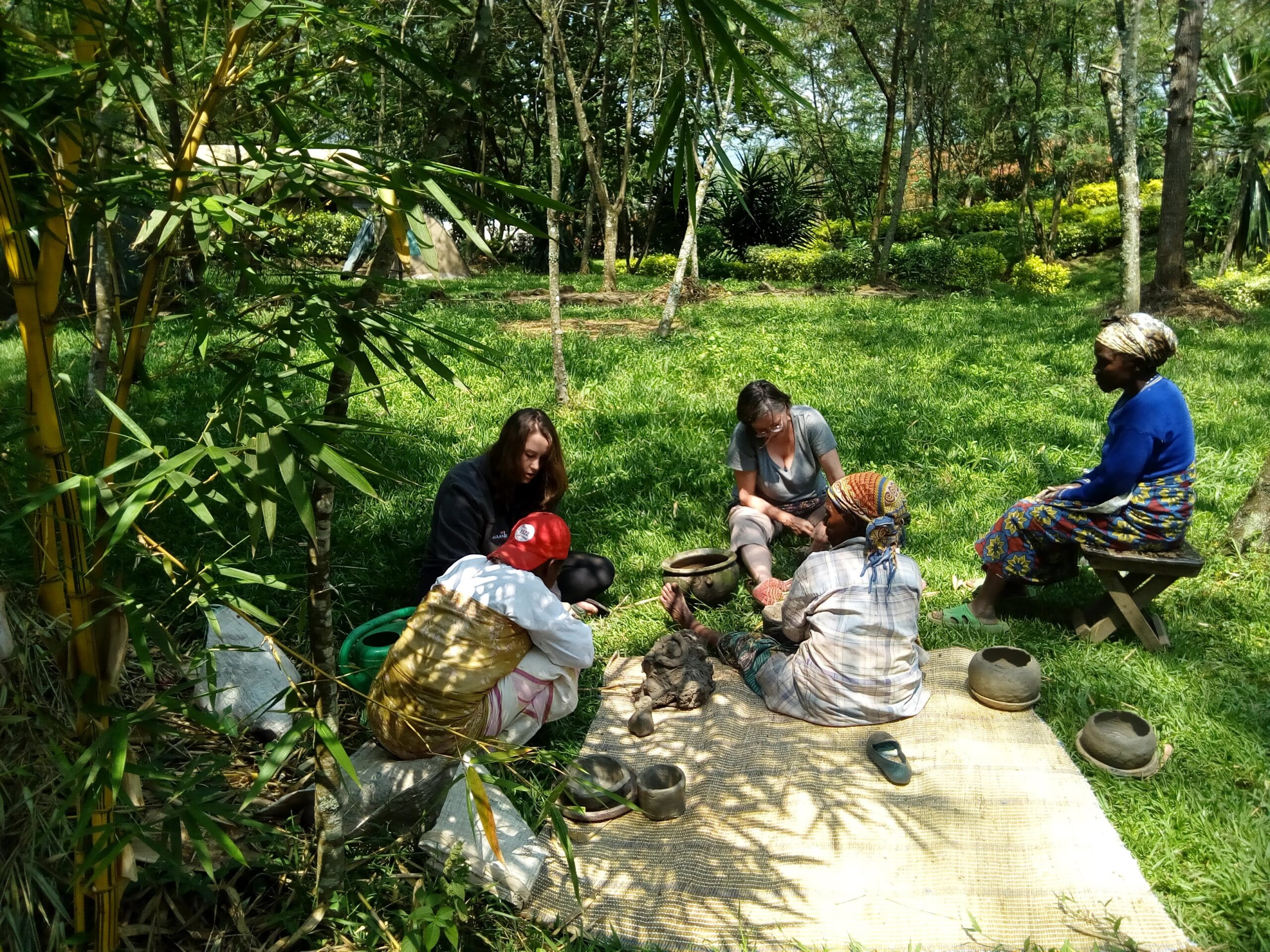 Tourists making moulding mud
Pottery is more than an activity in Rwanda, but it is a way of expressing our cultural values and telling our story through imagination, creativity and skill. The beauty of the end product shows who we are. Telling our story and living the story are two different things. This is why on 21st of July 2019, we organized a pottery workshop at the Red Rocks Campsite and welcomed participants from all walks life to experience the story of Rwanda people of the Northern Province of Musanze through pottery.Working side by side with the community, our visitors were provided with the opportunity to immerse themselves in the traditional Rwandese methods of ceramic production. As a sustainable tourism organization, we seek to create transformation from our travel experiences and provide deeper connections between cultures. Our visitors had to get their hands dirty. They had to form that bond and learn from the people by practically participating in the local activities. This is what makes our programs unique. All the pieces made during the workshop were produced by our visitors and artisans from the community.
The workshop had some benefits for both the community and visiting tourists; it was a perfect way to unwind after a stressful day at work. Those who attended met new people, and created new bonds while working in a creative and tranquil environment.