WE VISITED GORGES DE KOLA
Submited Date :
20/03/2019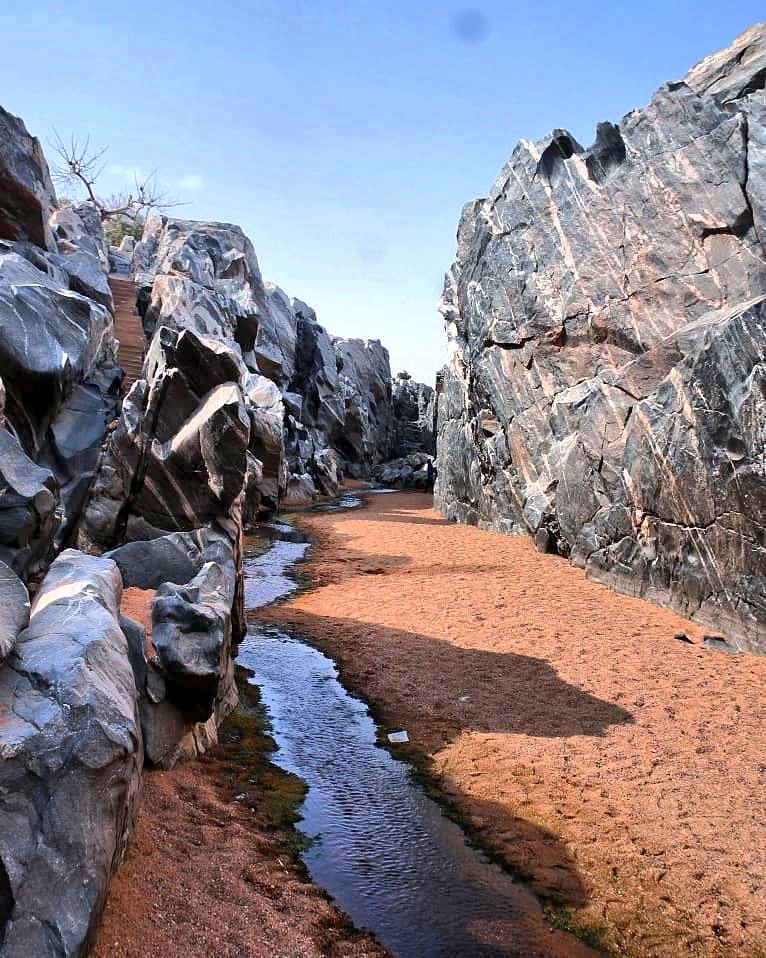 I recently visited GORGES DE KOLA with my two friends .
It's located in the Norther part of Cameroon , Guider, in a small village called KOLA
We paid 500 fcfa per person and 1000 FCFA for non-nationals.
We took the car from Garoua to Guider (1h30 drive)
Then at the entrance of the village of Kola we went to the gorge where we paid 500 fcfa each
A guide and 4 children drove us all along
Hold this guide, the one we found is extremely talented in taking pictures! Just show him your phone or camera.
He will hold the device all the way.
We are in February, early dry season: we were dressed light and no jeans happily! We were able to move better!
We were in sandals, we removed them at a time to climb better
Do not worry the guide will tell you where to walk and how to walk to not fall.
I encourage people to boost the local economy of KOLA by visiting this beautiful site , paying the entrance fees and some souvenirs will increase the economy.
In accordance with SDGS 8, the more we visit and consume local products just like souvenirs locally made , the more we act through Sdgs, the more we will help the little village of Kola
GORGES DE KOLA deserve to be part of the UNESCO's World Heritage List .