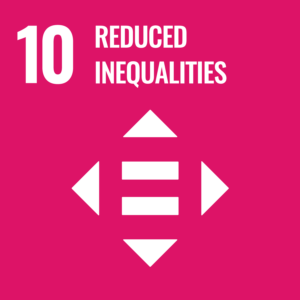 Tourism can be a powerful tool for reducing inequalities if it engages local populations and all key stakeholders in its development. Tourism can serve as an effective means for economic integration and diversification and poverty reduction; it can impact on earning income and people's livelihoods, development of local and rural economies as well as on the natural and cultural environments. Tourism can contribute to urban renewal and the development of rural areas by giving people the opportunity to prosper in their place of origin.
There are five targets within SDG 10 that are deemed to have a strong link to tourism. These targets have been selected to base the potential project indicators. 
Target 10.1
Target 10.2
Target 10.4
Target 10.7
Target 10.b
Target 10.1
TARGET 10.1
BY 2030, PROGRESSIVELY ACHIEVE AND SUSTAIN INCOME GROWTH OF THE BOTTOM 40 PER CENT OF THE POPULATION AT A RATE HIGHER THAN THE NATIONAL AVERAGE.
Tourism can be an effective tool for reducing inequality, by not only generating additional income for local communities, but also through rural development activities, which in turn helps to reduce inequalities between urban and rural population. The tourism sector can recruit, train and employ local community members, including those living in poverty, and integrate them in the value chain (as producers, suppliers, distributors, vendors). It can also invest in business-driven poverty eradication activities.
Potential indicators in this target are grouped by the following Theme and sub-theme:
Inclusion / Equality and inclusivity
Infrastructure / Transport
Employment / Recruitment of persons from vulnerable groups
Local economic development / Local community revenue
Local economic development / Local products
Tourism value chain / Marketing and branding
Target 10.2
Target 10.4
Target 10.7
Target 10.b