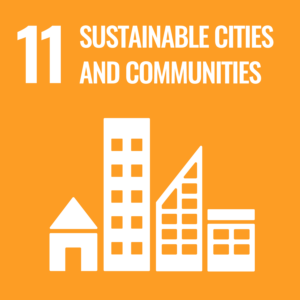 A city that is not good for its citizens is not good for tourists. Tourism can advance urban infrastructure and accessibility, promote regeneration and preserve cultural and natural heritage, assets on which tourism depends. Investment in green infrastructure (more efficient transport, reduced air pollution) should result in smarter and greener cities for not only residents but also tourists. Article 3 of the UNWTO Global Code of Ethics for Tourism emphasizes that all tourism stakeholders should safeguard the natural environment while developing tourism, including in cities and communities, to ensure sound, continuous sustainable economic growth, for the sake of both present and future generations 
 There are seven targets within SDG 11 that are deemed to have a stronger and direct link for tourism to promake cities and human settlements inclusive, safe, resilient and sustainable. These targets have been selected to base the potential project indicators. 
Target 11.1
Target 11.2
Target 11.3
Target 11.4
Target 11.6
Target 11.a
Target 11.b
Target 11.1
TARGET 11.1
BY 2030, ENSURE ACCESS FOR ALL TO ADEQUATE, SAFE AND AFFORDABLE HOUSING AND BASIC SERVICES AND UPGRADE SLUMS.
Tourism is seen as a source of growth, from which many countries and destinations could benefit. However, there is growing concern that important tourism development comes at a cost, as there are negative sociocultural and environmental impacts with many tourism-dependent areas being vulnerable to demand shocks. To address and contribute to Target 11.1, tourism development should be managed properly to avoid tourism activities displacing local residents and worsening existing conditions. It could, however, direct investment to infrastructure, such as housing, basic services and community facilities. Tourism can contribute to slum upgrading by creating jobs and generating income for residents, leading to an improvement in living conditions, including those who live in slum areas.
Potential indicators in this target are grouped by the following Theme and sub-theme:
Local economic development / Destination management
Employment / Job creation
Infrastructure / Urbanization
Inclusion / Equality and inclusivity
Partnerships / Collaborative dialogues
Target 11.2
Target 11.3
Target 11.4
Target 11.6
Target 11.a
Target 11.b