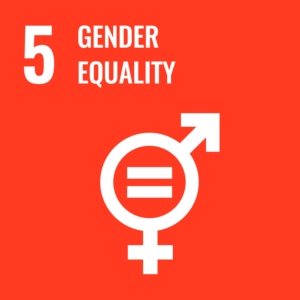 Tourism can empower women in multiple ways, particularly through the provision of jobs and through income-generating opportunities in small and larger-scale tourism and hospitality related enterprises. As one of the sectors with the highest share of women employed and entrepreneurs, tourism can be a tool for women to unlock their potential, helping them to become fully engaged and lead in every aspect of society. 
There are six targets within SDG 5 that are deemed to have a stronger and direct link for tourism to promote sustained, inclusive and sustainable economic growth, full and productive employment and decent work for all. These targets have been selected to base the potential project indicators. 
. 
Target 5.1
Target 5.2
Target 5.5
Target 5.a
Target 5.b
Target 5.c
Target 5.1
TARGET 5.1
END ALL FORMS OF DISCRIMINATION AGAINST ALL WOMEN AND GIRLS EVERYWHERE.
The tourism sector is largely labour intensive and provides jobs for many people, including those who have difficulties in finding jobs elsewhere such as newcomers to the labour market, young people, migrants and women with family responsibilities who can only work part-time and workers with little or no qualifications in general.Therefore, the tourism sector, especially private businesses, needs to be more actively committed to issues such as gender equality and women's economic rights and take concrete steps to ensure that tourism provides decent work for women, respecting the rights of women workers and providing equal opportunities for entrepreneurship, training and career progression.
Potential indicators in this target are grouped by the following Theme and sub-theme
Legal frameworks, policies and rule of law / Tourism human resources policy 
Women´s empowerment / Pro-women legislation and support programmes
Employment / Decent work
Tourism value chain / Supplier code of conduct
Target 5.2
Target 5.5
Target 5.a
Target 5.b
Target 5.c