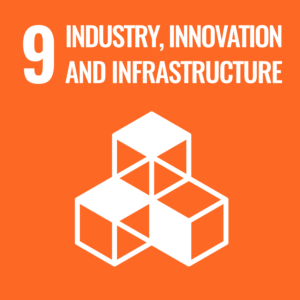 Sustained investment in infrastructure and innovation are crucial drivers of economic growth and development. Tourism development relies on good public and private infrastructures.  The sector can influence public policy for infrastructure upgrade and retrofit, making them more sustainable, innovative and resource-efficient and moving towards low carbon growth, thus attracting various sources of foreign investment. Furthermore, tourism promotion could attract financial investment for construction of social infrastructure.
There are five targets within SDG 9 that are deemed to have a ensure the promotion of inclusive and sustainable industrialization and innovation. These targets have been selected to base the potential project indicators. 
Target 9.1
Target 9.3
Target 9.4
Target 9.5
Target 9.c
Target 9.1
TARGET 9.1
DEVELOP QUALITY, RELIABLE, SUSTAINABLE AND RESILIENT INFRASTRUCTURE, INCLUDING REGIONAL AND TRANSBORDER INFRASTRUCTURE, TO SUPPORT ECONOMIC DEVELOPMENT AND HUMAN WELL-BEING, WITH A FOCUS ON AFFORDABLE AND EQUITABLE ACCESS FOR ALL.
Tourism's contribution to Target 9.1 can be seen through the improvement of visitor accessibility, including regional and transborder infrastructure which supports the economic development and well-being of local residents. Quality, reliable, and sustainable infrastructure affects different key areas which in different ways will enhance the delivery of tourism services, while benefiting the local populations. The development of transportation infrastructure, such as road, airport and ports in the context of tourism sector development, will diversify the logistics and decrease the time dedicated to transportation. Improvement of accessibility of transportation infrastructure for all may contribute to the increase of the number of visitors and the success/growth of tourism businesses.
Potential indicators in this target are grouped by the following Theme and sub-theme:
Infrastructure / Transport 
Business Development / MSMEs 
Education and training / Capacity building
Financing / Access to finance 
Target 9.3
Target 9.4
Target 9.5
Target 9.c