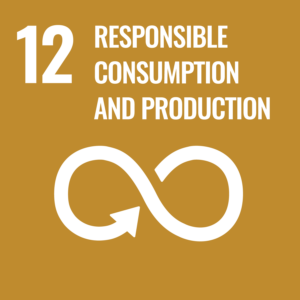 The tourism sector needs to adopt sustainable consumption and production (SCP) modes, accelerating the shift towards sustainability. It is imperative to identify key points of intervention within the tourism value chain to reduce the use of natural resources and environmental impacts caused by production and consumption. The impact of tourism can be both positive as well as negative. There is, therefore, a need to better monitor, share and disclose all the impacts of tourism. Using tools to monitor sustainable development impacts of tourism, as explicitly mentioned in Target 12.b, is essential to enhance accountability for the proper implementation of tourism policies, projects, operations, etc., which will result in enhanced economic, social and environmental outcomes.
There are six targets within SDG 12 that are deemed to ensure the promotion of sustainable consumption and production patterns. These targets have been selected to base the potential project indicators. 
Target 12.1
Target 12.3
Target 12.5
Target 12.6
Target 12.8
Target 12.b
Target 11.b
Target 12.1
TARGET 12.1
IMPLEMENT THE 10-YEAR FRAMEWORK OF PROGRAMMES ON SUSTAINABLE CONSUMPTION AND PRODUCTION, ALL COUNTRIES TAKING ACTION, WITH DEVELOPED COUNTRIES TAKING THE LEAD, TAKING INTO ACCOUNT THE DEVELOPMENT AND CAPABILITIES OF DEVELOPING COUNTRIES.
The 10-Year Framework of Programmes on Sustainable Consumption and Production (10YFP) is a global commitment made by the 193 United Nations member states to accelerate the shift to sustainable consumption and production in both the developing and developed world. The tourism sector contributes to the implementation of the 10YFP with its One Planet Sustainable Tourism Programme. 
Tourism Policymakers should prioritize mainstreaming SCP into national tourism policies. The tourism sector could directly enhance its contribution to Target 12.1. The One Planet Sustainable Tourism Programme aims to accelerate sustainable consumption and production (SCP) in tourism policies and practices to address the challenges of pollution, biodiversity loss and climate change. It promotes knowledge sharing and networking opportunities to define collective priorities and identify solutions. 
Potential indicators in this target are grouped by the following Theme and sub-theme:
Climate action/ Glasgow Declaration on Climate Action in Tourism
Sustainable consumption and production patterns / Sustainable operations
Sustainable consumption and production patterns / One planet sustainable tourism programme
Sustainable consumption and production patterns / Global Tourism Plastic Initiative
Target 12.3
Target 12.5
Target 12.6
Target 12.8
Target 12.b
Target 11.b