A Global Initiative for Tourism Executives – Recovery and Resilience Dialogue Event 2
Submited Date :
02/12/2020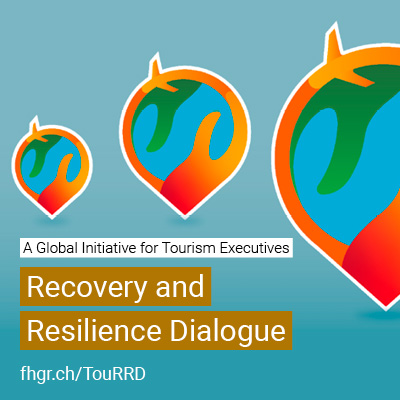 Leading public and private executives from around the world share with you how they use data for a more balanced tourism. The data-based forecasting and guidance of tourism flows can help reduce public health risks, improve social acceptance and make more people and places benefit from our sector.
Be part of the initiatives by the World Economic Forum, the UN World Tourism Organization, and the UN Global Compact to make tourism more resilient and sustainable!
Listen to and discuss with the following decision-makers:
• Ignacio Barrios, CEO of the analytics firm Kido Dynamics
• Jon Erni, Founder & President of the back-end provider discover.swiss
• Sérgio Guerreiro, Senior Director of Knowledge Management and Innovation of Turismo de Portugal
• Jeremy Sampson, CEO of The Travel Foundation
• Eduard Torres, President of Turisme de Barcelona
On December 9, 2020 (2:30-4:00pm, Central European Time on ZOOM/Webex