A Global Initiative for Tourism Executives – Recovery and Resilience Dialogue Event 3
Submited Date :
11/01/2021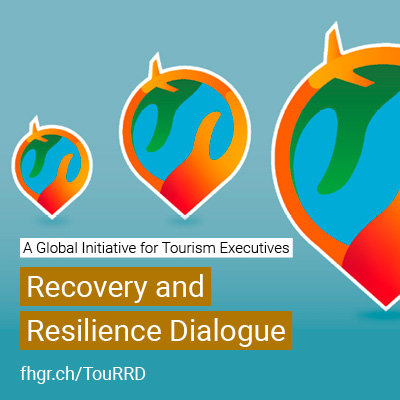 Leading public and private executives from around the world tell you how COVID-19 has influenced their strategies and measures regarding ecological sustainability. They share with you how they (try to) gain a competitive edge by measuring, reducing, and communicating the ecological footprint of their organisation or destination, and how they improve tourism's ecological performance and resilience by strengthening local and nearby markets.
Be part of the initiatives by the World Economic Forum, the UN World Tourism Organization, and the UN Global Compact to make tourism more resilient and sustainable!
Listen to and discuss with the following decision-makers:
• Manfred Häupl, Owner and Executive Director of the tour operator Hauser Exkursionen
• Arvind Bundhun, Director of the Mauritius Tourism Promotion Authority
• Paul Jones, Founder & President of the hospitality corporation The Lux Colective, Mauritius
• Martina von Münchhausen, Senior Programme Manager Sustainable Tourism of World Wide Fund for Nature (WWF)
• Collaborative strategy "México 2030": land of future tourism": Miguel Torruco Marqués, Minister of Tourism; Rosi Amerena, Coordinator of "México 2030"