EAST AFRICA TOURISM EXPO
Content submitted by EAST AFRICA TOURISM EXPO –
MUTUTA JAMES
Submited Date :
28/06/2019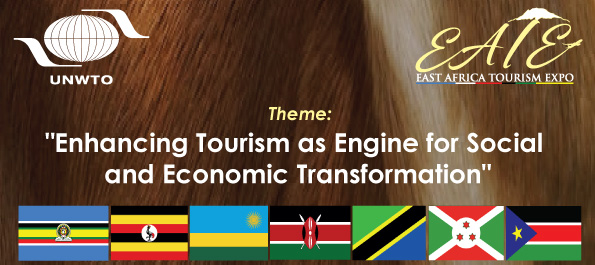 East Africa Tourism Expo Theme.
The East Africa Tourism Expo, is the region's biggest travel show that brings together stakeholders in the tourism sector including high-value target consumers and destination sellers, travel service providers under one roof in a world-class setting.
The event will be held in Uganda, between November 14th – 17th, 2019, under the Theme;"Enhancing Tourism as Engine for Social and Economic Transformation" at Kololo Independence Grounds, Kampala Uganda
The opportunity that EATE provides is networking with like minded organizations operating in the Tourism sector is second to none. It is our ambition to provide you with the opportunity to showcase your products and services, share experiences, listen to new ideas and discuss emerging issues with your colleagues from all over the world during the Expo.