Global Conference on Jobs and Inclusive Growth: Partnerships for Sustainable Tourism
Content submitted by UNWTO –
Grace
Submited Date :
06/07/2018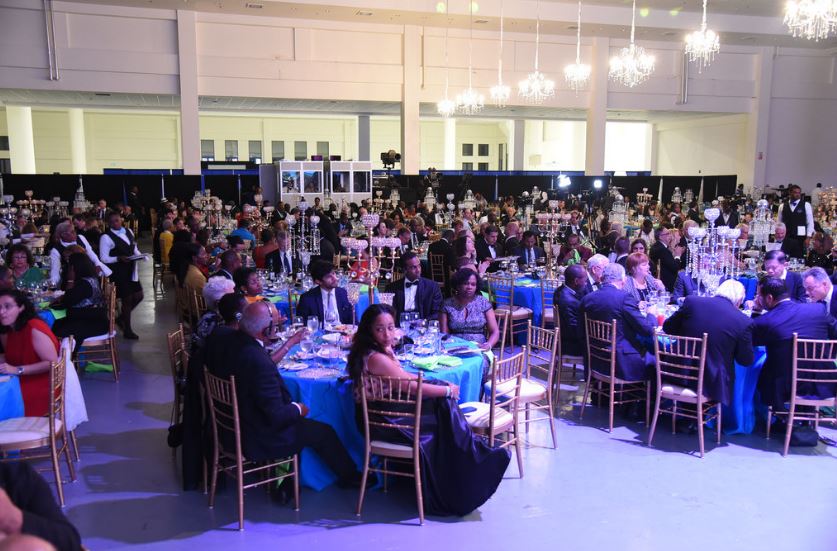 Participants at a dinner event from the conference
The Conference on Jobs and Inclusive Growth: Partnerships for Sustainable Tourism organized by the World Tourism Organization (UNWTO), the Government of Jamaica, the World Bank Group and the Inter-American Development Bank aimed to set a new collaborative framework for tourism moving towards the 2030 Agenda for Sustainable Development. An official event of the International Year of Sustainable Tourism for Development 2017, the events gathered 1500 participants and over 150 speakers in Montego Bay, Jamaica, on 27-29 November 2017.
The conference brought together world leaders from the tourism industry along with governments, donors, international development and finance organizations to design and coordinate an international road map and foster collaborative relationships for inclusive economic and social development via tourism. Organized by the World Tourism Organization (UNWTO), the Ministry of Tourism of Jamaica and the World Bank Group, in collaboration with Chemonics International, a leading international development firm, this conference helped identify successful models and initiatives of public-private partnerships (PPPs) that will contribute to sustainable tourism development globally.
To achieve tangible results, the conference yielded practical plans to guide future development initiatives building on the United Nations 2017 International Year of Sustainable Tourism for Development, including specific development proposals and opportunities related to the achievement of Sustainable Development Goal (MDG) 17 which calls for revitalizing the global partnership for sustainable development.