International Symposium "Meeting of History and Geography" Concón, Chile.
Content submitted by Sociedad de Estudios Históricos, Arqueológicos y Geográficos de Chile –
Andrés
Submited Date :
21/08/2018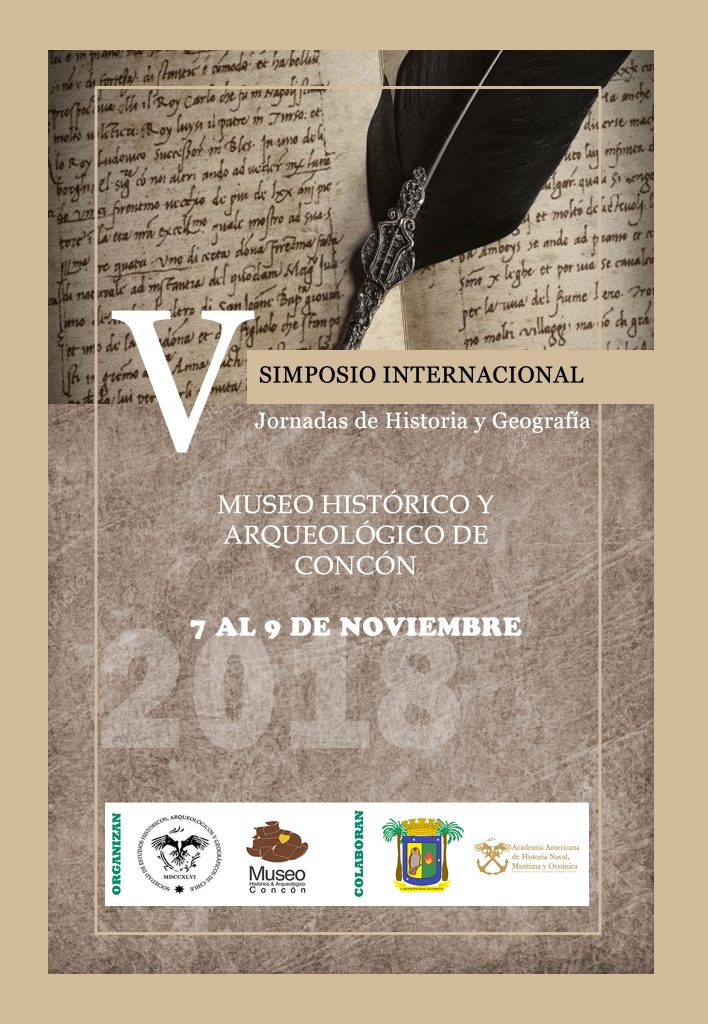 First promotional poster
The International Symposium "Meeting of History and Geography" maintains an open call to the historical debate and related sciences, which does not reduce its issues to the national limits of Chile.
Advances in the investigation of history, geography and related sciences such as archeology, botany, zoology, heritage management and tourism, for example, encompass an ever broader subject of specialties that escapes the very borders of its discipline, provoking the necessary interdisciplinarity; especially for "Special Interest Tourism", which requires a solid historical base that supports the cultural discourse that is offered.
The event, which has its beginnings in 2014, has had as main stage the Historical and Archaeological Museum of the city of Concón; an excellence tourist destination, standing out for being the Gastronomic Capital of Chile; which form part of a great regional axis united by history that goes back thousands of years behind.
In previous years, the event attracted the attention of great Chilean experts, as well as outstanding scholars from Mexico, Peru, Argentina and Panama. In 2017, the event was considered part of the global activities of the International Year of Sustainable Tourism for Development 2017.
Two of the lectures of the year 2017 were published in Issue Number 20 of the Historical Bulletin of the same company. In the same way, the 2016 and 2015 editions have also obtained a space in this outstanding magazine.