National Dance Award with History 2020
Content submitted by Sociedad de Estudios Históricos, Arqueológicos y Geográficos de Chile –
Andrés
Submited Date :
17/09/2019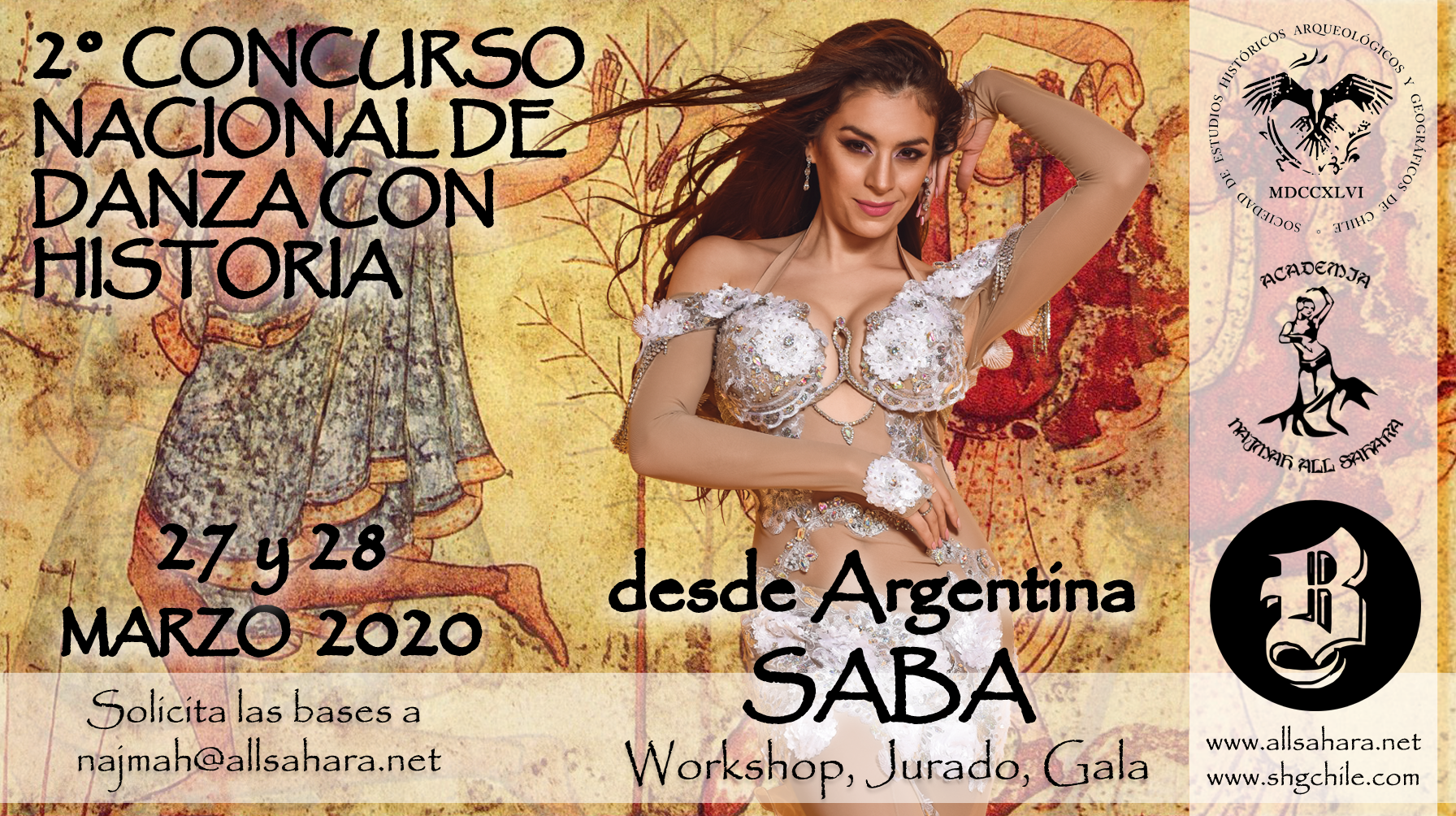 2° National Dance Award with History 2020, is an initiative imagined by the Society of Historical, Archaeological and Geographical Studies of Chile, in conjunction with the directors of the Oriental Dance Academy Najmah All Sahara.
The event, after being included in 2019 in the list of international events that contribute to the Sustainable Development Goals (SDGs), has become the most important contest for rescue of the cultural heritage of Oriental Dance in Chile.
With the main objective of stimulating creation in the field of historical research and geographical - historical analysis of oriental dance and tribal fusion in the continent, the meeting has been designed to educate the audience through dance and its interpretations with historical foundations, promoting good health and well-being through dance, with emphasis on social inclusion and gender equality.
The contest, which hopes to bring together important representatives of the country and the American continent, will be held in the beautiful World Heritage City of Valparaíso; promoting tourism and the multicultural relationship.
The alliance between the Dance Academy and the History Society, goes to show that both history and dance are made up of multiple aspects, beyond the technique or trajectory of those who represent them, in such a way that we have created a unique space for the multidisciplinary study of dance's history and its artistic interpretation.
The event is sponsored by the Historical Bulletin (ISSN 0719-7802), a scientific journal that will publish all the reviews submitted to the contest.