Tourism and Technology Summit Africa
Submited Date :
25/02/2022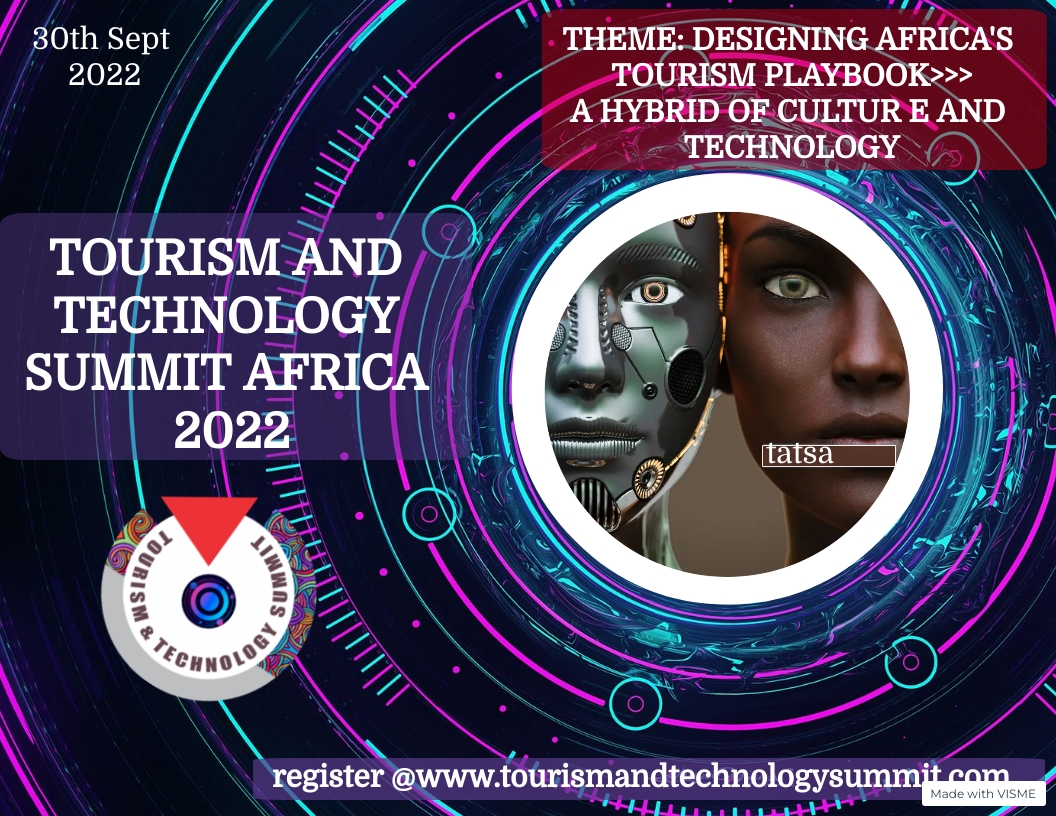 DESIGNING AFRICA'S TOURISM PLAYBOOK>>>A HYBRID OF CULTURE AND TECHNOLOGY
The TOURISM & TECHNOLOGY SUMMIT AFRICA 2022
Technology has always been an important component in the global economy. It has however become a strategic imperative due to the emergence and the rise of the tech-savvy, connected consumers across global and national socioeconomic landscapes and sectors Even though this has immense potential to create value, unlock broader societal benefits and change negative perceptions about Africa, its adoption in many African tourist destinations lags behind compared to international good practices. Contextually, this challenge differs from country to country, but it remains a major inhibitor to a competitive African Tourism Industry and that is the gap Tourism and Technology Summit Africa aims to close.
The Africa Tourism Board would partner My Beautiful Africa for this years Summit which would aim to deliver a digital playbook on the digital transformation of the African Tourism.
Digital branding is critical for communication between NTOs / DMOs and their target consumers, making it easy for target audience to access information online and delivering higher return on investment. Tourism partnerships with non-tourism leading corporate brands such as Google or Netflix can strengthen top-of-mind awareness and improve a destination's competitive identity in the marketplace. We seek sponsors, partners and collaborations for this summit
join