TOURISM WEEK AND HACKATOUR 2021 – 17 STEPS TO TRANSFORMING THE WORLD
Submited Date :
22/06/2021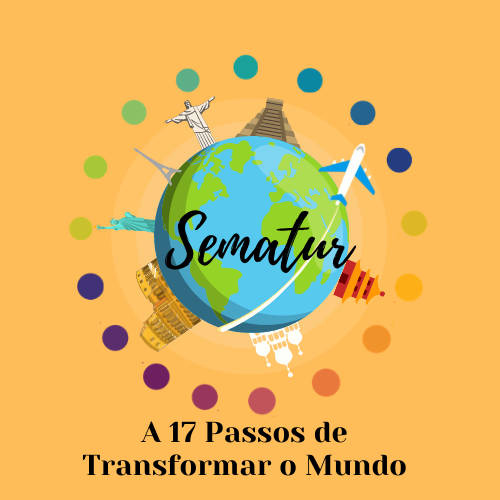 The Tourism Week is a multidisciplinary academic scientific event promoted annually by professors and students in the area of Tourism field of the Federal Institute of Education, Science and Technology of São Paulo – Campus Cubatão (Brazil), due to the celebration of the World Tourism Day, promoting activities with the aim of understanding, stimulating, foment and disseminating critical reflections on how tourist activity enhances new opportunities for development and sustainability.
In 2021, the program of activities will be dynamic (September to December) and will cover each of the 17 Sustainable Development Goals for the Agenda 2030. The theme of the event is in line with the understanding of the World Tourism Organization (UNWTO) that the tourism as a transversal activity with profound social ramifications is an engine for positive change.
As an integrated activity, a Hackatour will be organized, an event for the popularization of science, technology and innovation, with the aim of bringing together and integrating participants in work out in real problems/challenges in the tourism sector, heavily impacted by the COVID-19 pandemic, presenting ideas and innovative solutions that embrace the 17 SDGs for a more resilient and sustainable tourism.
Join us into the 17 steps to transforming the world!