WORLD TOURISM FORUM LUCERNE – INNOVATION FESTIVAL
Submited Date :
15/03/2021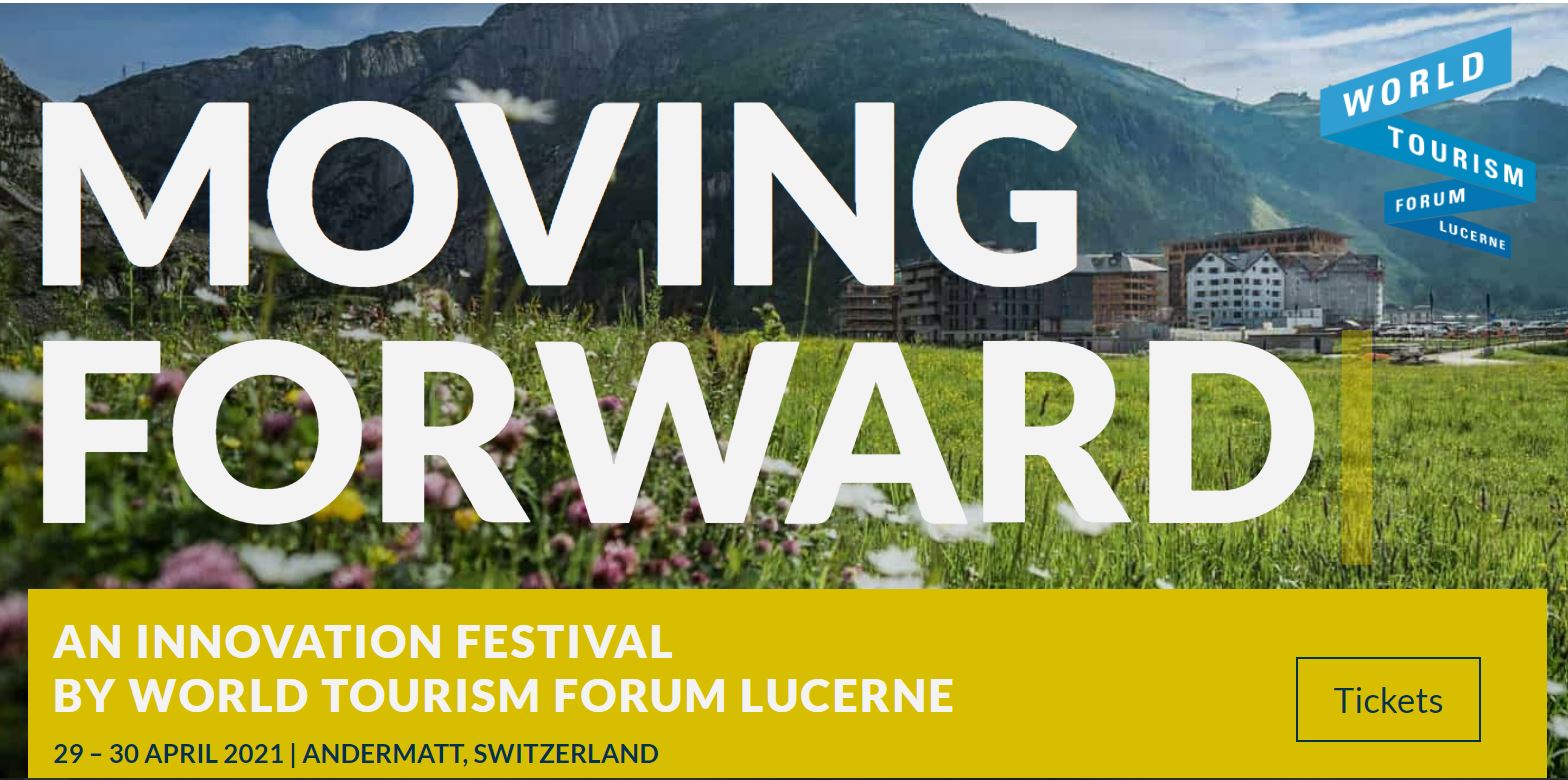 The event is organised by the World Tourism Forum Lucerne.
"With the effect of the pandemic still ongoing, this is a difficult time for so many across the world. "Moving Forward" is our response to the huge challenges faced by our industry, as we believe the future belongs to those who can innovate, adapt and remain agile.
Our Innovation Festival is dedicated to embracing change. Now more than ever, we're forced to relinquish the past. It's far from easy, but there has never been a more important time for our community to come together to restart the global economy and create a more resilient, healthy and sustainable world.
At World Tourism Forum Lucerne, practicing what we preach and being innovative has meant modifying our own event format. Our biennial Forum is on hold for now and we are moving from Lucerne to Andermatt, an alpine tourism resort. The fabulous new venue allows the entire festival (conference, events and accommodation) to be staged under one roof. For everyone's comfort and safety it will be a more intimate affair with a strict limitation on numbers.
As well as a satellite physical event in Morocco, "Moving Forward" will also be fully hybrid, making virtual participation possible for everyone in our loyal global community across three generations who can't attend in person."
***
Hybrid event: There will be space for 250 on-site participants, with the vast majority taking part online. If we are unable to hold the event in April, we will postpone to a later date.
For more information and registration see link below.