Art, Culture and Tourism Centres
Submited Date :
15/10/2018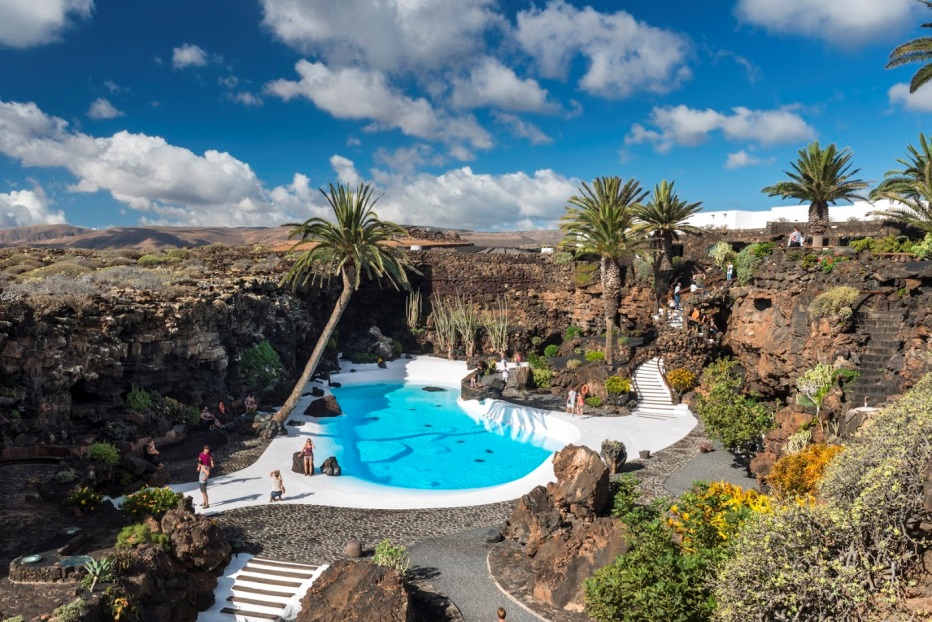 Jameos del Agua in Lanzarote. Photo credit: CACTs.
Lanzarote, a leading European destination and the easternmost of Spain's Canary Islands, receives 3 million tourists each year. Given the island's unique landscape, local artist and architect César Manrique conceived an ambitious creative project to conserve Lanzarote's environment and culture while showing its beauty to the world, involving interventions that explore the harmonious relationship between art and nature. Thus, the foundations of the Art, Culture and Tourism Centres (CACTs) were laid in 1966. Manrique began to develop a network of tourist centers for Lanzarote's Cabildo (island Government), engaging fellow artist Jesús Soto and a range of outstanding craftsmen – gardeners, blacksmiths, stone masons, carpenters and Cabildo workers.
Today, the network of Centers encompasses nine tourism attractions integrated with the surrounding natural environment. Combined, they receive 2.9 million visitors annually. The spaces include a cave (Cueva de los Verdes), a volcano (Jameos del Agua), other natural wonders (Jardín de Cactus, Mirador del Río, and Montañas del Fuego/Timanfaya), a castle (Castillo de San José), an underwater museum (Museo Atlántico) and cultural heritage sites (La Casa Amarilla and Monumento al Campesino).