Climate Change Vulnerability Studies
Submited Date :
15/10/2018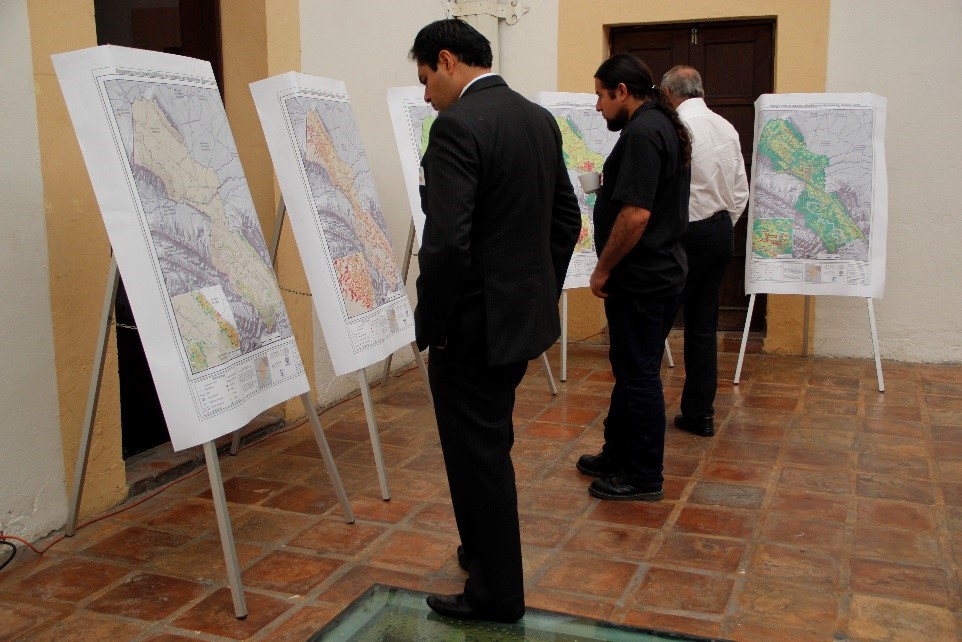 Exhibition of vulnerability and risk maps at a workshop in Monterrey, Mexico. Photo credit: Ministry of Tourism of Mexico.
Mexico is highly exposed to natural hazards – ranging from droughts to hurricanes. As climate change gains pace, wide-ranging shifts in climate variability are anticipated, including increases in extreme weather events and associated likely impacts on economic activities like tourism. To address these challenges, a series of Climate Change Vulnerability Studies on 20 of Mexico's priority tourism destinations were conducted between 2012 and 2016. These studies were undertaken by a research centre, the National Academy of Research and Development, at the request of the Ministry of Tourism. They assess vulnerability to climate change in Cancún, Riviera Maya, Acapulco, Los Cabos, Puerto Vallarta, Nuevo Vallarta, Mazatlán, Boca del Río, Veracruz, Ixtapa Zihuatanejo, Huatulco, Campeche, Coatzacoalcos, Costa Esmeralda, Tlacotalpan, Guanajuato, Monterrey, Morelia, Puebla, San Miguel de Allende and Manzanillo.
These Climate Change Vulnerability Studies have four main components:
- An assessment of the destination's vulnerability to the impacts of climate variability and climate change, considering various risks;
- An Adaptation Programme for each destination, carried out through an on-site workshop with local actors. These evaluate the matrix of specific adaptation actions to be carried out by the tourism sector in each destination, subjected to a hierarchical and cost-benefit approach;
- Vulnerability and risk maps for each destination, featuring geographic information on vulnerabilities; and
- Analysis of each destination's Early Warning System, operated by the Directorate General of Civil Protection of Mexico's Ministry of the Interior.