Dahshour World Heritage Site for Community Development
Submited Date :
10/10/2018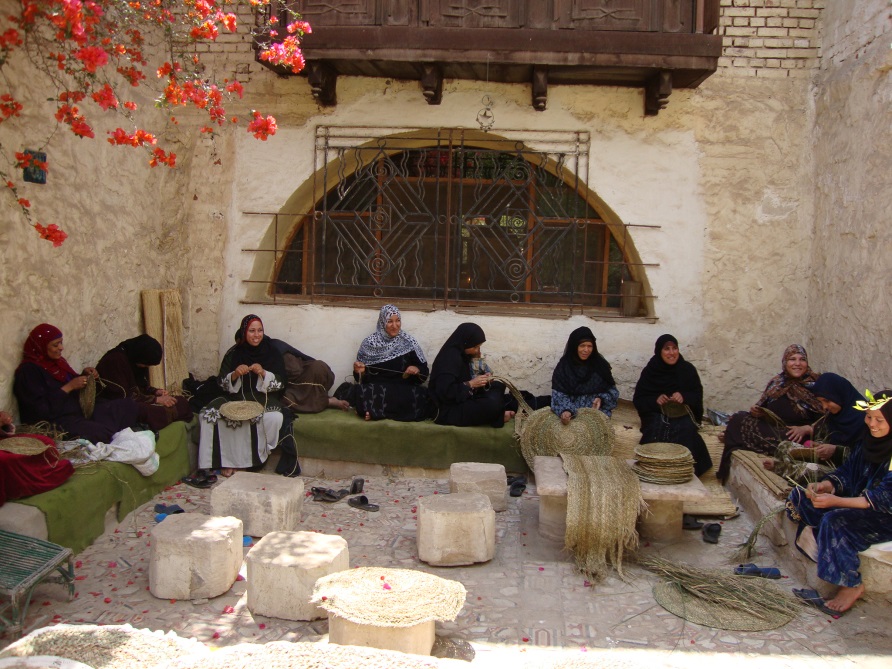 Local women producing handicrafts in Dahshour, Egypt. Photo credit: UNWTO.
Dahshour is home to two of Egypt's oldest and best-preserved pyramids. This UNESCO World Heritage Site, comprising five small villages, is located less than an hour from Cairo. Covering an area of 70 km2 between the river Nile and the desert, Dahshour is home to some 40,000 people. Many local community members maintain old customs, living in a traditional manner. Most of the population's livelihoods are based on crops and livestock rearing. The region is marked by severe food insecurity, malnutrition, vulnerability and poverty.
The Dahshour World Heritage Site for Community Development project (2009-2013) was a joint initiative by the Egyptian Government and five UN agencies – UNWTO, UNDP, ILO, UNESCO and UNIDO. To protect the area of the Dahshour pyramids, its ecosystem and communities, the project supported tourism-based sustainable development, cultural and ecological management, and opportunities for revenue generation. It focused on improving the livelihoods and working conditions of the local population through targeted employment-generation activities, with special focus on women's and youth employment, as well as the development of locally-driven MSMEs. The development of community-owned and operated MSMEs enabled the community to access microfinance schemes. The project also provided the population with technical training and expertise in small business sector development.
The initiative was based on the premise that a well-planned influx of tourists could benefit Dahshour so long as local stakeholders gained the necessary capacities to ensure sustainable community development through tourism-related opportunities. The pioneering initiative marked the first time national and international partners from the tourism, cultural heritage and natural heritage sectors came together to work with the Dahshour community to reduce poverty.