Dubai Sustainable Tourism Initiative
Submited Date :
15/10/2018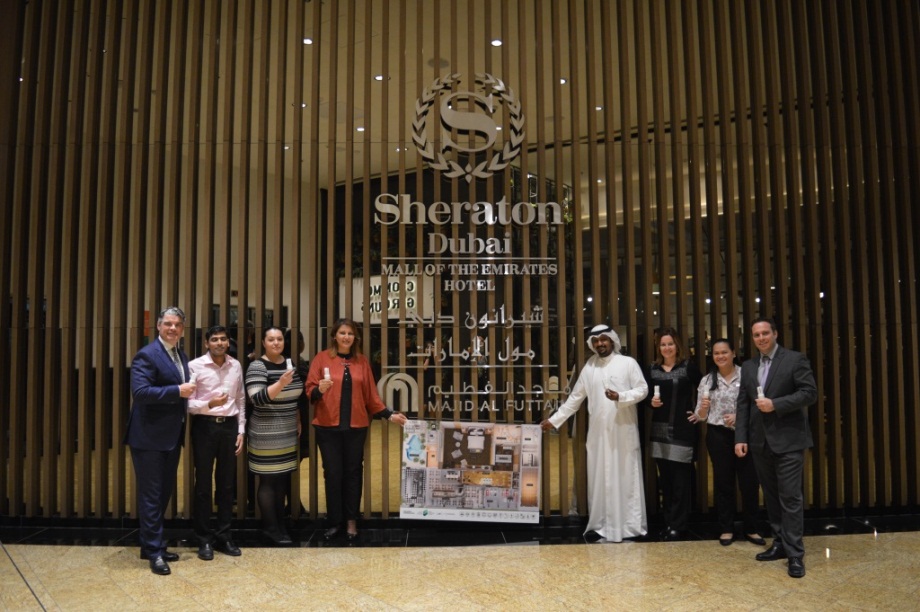 Presentation of an electricity and water reduction plan in Dubai. Photo credit: Dubai Sustainable Tourism
Tourism is one of the strongest pillars of Dubai's economic growth. With the aim of attracting 20 million visitors by 2020, Dubai has set clear targets for sustainable development. These are in line with the vision of HH Sheikh Mohammed Bin Rashed Al Maktoum, Vice President, Prime Minister of the UAE and Ruler of Dubai, to transform the United Arab Emirates (UAE) into a 'Green Economy for Sustainable Development'.
Dubai Sustainable Tourism (DST) is a public-private partnership, with the involvement of civil society, that aims to contribute to Dubai's broader clean energy and sustainable development targets by embedding the principles of sustainability into all aspects of the tourism sector. DST brings together all economic stakeholders involved in tourism and hospitality – from tour operators to hotel developers and operators. Its holistic approach builds on common goal to achieve the long-term objective of a sustainable economy. The initiative's structured approach to achieving sustainability identifies four clear targets – energy efficiency; environmental protection; awareness and education; and sectoral engagement. These fall within the overall context of environmental protection, social development and economic enablers, which will enable tourism in Dubai contribute to the overall journey of mitigating climate change and promoting sustainability by using four working streams or delivery platforms.