First Professional Experience Project
Content submitted by UNWTO –
Grace
Submited Date :
05/07/2018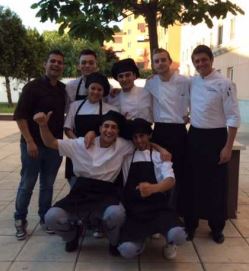 Participants in the First Professional Experience Project, Meliá Hotels International
The original initiative has grown in approach, focus and scope, setting a challenge to improve the employability of 35 young people at risk of social exclusion. JP Morgan also joined the project as a sponsor and the Accenture foundation provided technological support and language skills. We believe that the initiative deserves recognition.
Thanks to the efforts of all of our partners, we are promoting an innovative social-work model that helps youngsters get their first job opportunity in a professional environment, providing them with experience, personal development, maturity and the skills to help them in their search for employment.
The project is part of the Meliá Hotels International CSR strategy and is a social initiative for the development of employability whose main mission is to improve the conditions of young people at risk of exclusion, by increasing the quality and stability of employment, promoting equal opportunities and enhancing self-awareness and self-improvement in a real-life environment. Meliá is listening to the new generations that require a more responsible attitude from leading companies.